In December 2019, North Peak hosted our quarterly meetup for organizations managing, implementing, or considering shared CRM solutions– Collaborative CRMs. At these meetups, a group of nonprofit executives and Salesforce admins, developers, and consultants discuss their experiences with Collaborative CRMs (CCRMs), ask questions, and share resources. If you're interested in joining us for the next one, sign up here. 
At our recent meetup, we talked about designing, implementing, and maintaining managed packages with a lot of insight from Jerod Frenzl, Salesforce Platform Manager for Rebuilding Together. 
Background on Rebuilding Together
Rebuilding Together (RT) focuses on bringing volunteers and communities together to improve the homes and lives of low-income homeowners. They have a network of 128 affiliated organizations and a national office. 
RT started down the path of implementing a managed package to customize Salesforce for their affiliates in 2015. The National office was considering a Salesforce implementation and after getting input from affiliates on the solution they were evaluating for their own use, realized an opportunity to improve cohesion and collaboration across the network by helping affiliates adopt a Salesforce solution and website. This was a chance to shift network dynamics and amplify affiliates' voices influence over the organization's direction.  
Enter North Peak, RT's consultant, which helped them design a managed package built on NPSP that customized Salesforce to meet RT affiliate needs for volunteer management, development, and client management. The package is called the RTSP– Rebuilding Together Success Pack. Today, 38 affiliates use it, and more continue to sign up.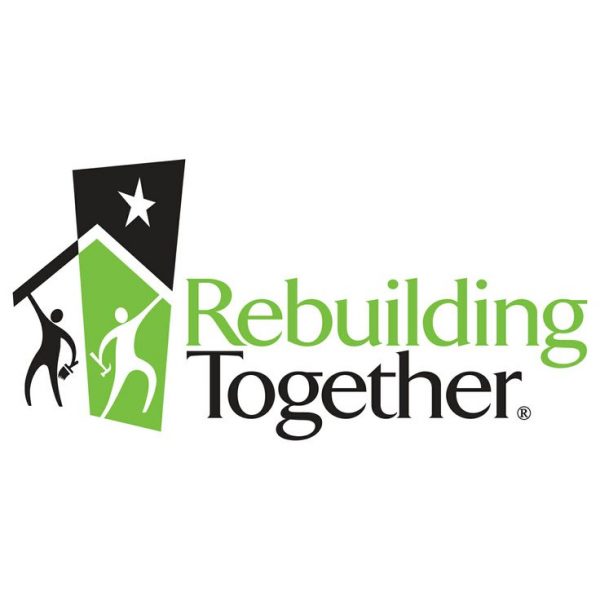 The Discussion on RTSP
Highlights from the group's discussion with Jerod: 
Package design
The package was initially designed for a 5-affiliate pilot group, which gave feedback on both the onboarding process and the package itself before it was tweaked and rolled out to additional affiliates. The package was intended to serve affiliates of all sizes, from those with volunteer-only staff to those with 15+ full-time staff. '
Initial investment
The startup costs for this project and others of its kind are high. There's an extensive Discovery process to understand needs and get the design right. With RT, this phase went more quickly than anticipated, though the entire first year of the project was dedicated to developing and rolling out the pilot.
Affiliate opt-in
Affiliates opt-in to implementing the RTSP. Initially, the National office actively recruited new affiliates to adopt the package. Today, it's common for affiliates to hear about it from peers, the network's national conference, or other avenues and ask for information about how to participate.
Affiliate onboarding
Affiliates are onboarded in cohorts (this fall/winter, the 8th cohort is onboarding to RTSP). They pay fees for initial implementation and subsequently, an annual fee that covers access to support from the National office and 2 new package releases each year. Since the package has passed ISV security review, the cost of onboarding has decreased substantially. The most costly and time consuming part of the project is consistently data migration. 
Consistency and customization
While affiliates have options to customize their Salesforce configuration, the foundational architecture remains the same. This was a viable path for RT because affiliates shared basic needs for their CRM: volunteer, donor, and client management. And, with affiliates migrating from a range of solutions, from Excel to Salesforce to other CRMs, the package brings a new and much higher level of consistency in data collection and process management than previously existed. For example, the next RTSP release will include a report pack, which aggregates data collected in the National office's annual survey of the network. This survey is used to measure outcomes and impact across the country, and the report pack will help make it easier for affiliates to complete.
Governance
One person at the National office was responsible for executive oversight of the initial pilot. Today, the RTSP is maintained by two staff at the National office and its strategic direction is managed by a Product Advisory Committee. This Committee makes decisions about RTSP's direction and enhancement and responds to user requests and feedback.
Additional Discussion Topics
Data sharing: 

RT was asked if they currently share data between orgs using the package or, for those who opt out, pursue data-sharing agreements to collect data for benchmarking. Currently, RT does not do this, but like many organizations, they aspire to one day collect data via the RTSP. Valerie Rogers of 

Grounded Solutions Network

 shared a bit about their 

Homekeeper

 application's approach to data-sharing: organizations using Homekeeper can opt into sharing their data, and if they do, data from fields in the package is pulled via Jitterbit to an Amazon server. The data collected is viewable only in aggregate and is password-protected. Organizations can access an 

Impact Hub

 to benchmark impact against data from peers. These data have been critical to advocacy efforts for affordable housing, including through research like 

this report

 on "the largest and most comprehensive look at 58 shared equity programs, over 4,000 housing units, in 20 states over three decades."

Getting buy-in from Salesforce users:

 

Jerod Frenzl asked the group for thoughts on how to gain buy in for their package from affiliates already using Salesforce. Valerie Rogers shared that Grounded Solutions will ask organizations already using Salesforce to demo their system for the Homekeeper team to see if the app will make a meaningful difference for their organization, and advise them accordingly.  Courtney Moore at the 

United Philanthropy Forum

 (The Forum) and Bill Corkill at the 

Council of Michigan Foundations

 (a Forum member) shared that a common driver for organizations that adopt the Forum's 

Knowledge Management Collaborative

 offering is a desirable feature they don't have with a current system and/or the collaborative angle– the chance to connect with and learn from peers using the same technology.

SFDO and Impact Measurement: Evan Paul joined Salesforce.org as Director of Global Impact Data. He and his team are interested in how organizations using Salesforce measure and manage impact at scale. He's eager to continue the conversation–reach him via

 

email.
We're looking forward to our next meetup! See below for ways to get involved. 
If you have colleagues interested in this community, encourage them to join the Hub group and the listserv for updates and invites.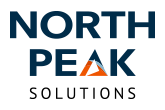 About North Peak
North Peak helps nonprofits and foundations increase institutional intelligence through healthy CRM (constituent relationship management) and/or GMS (grant management system) systems and practices. Contact Us to learn how we can elevate your organization's impact.