In Our Backyards (IOBY), provides communities with an innovative crowdfunding platform to gather support for neighborhood projects that benefit local communities.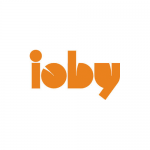 Challenges:
1) Organization and project complexity
2) Training and support
Solution: Salesforce Success & Rehab; Salesforce Integrations; Training & Support.
North Peak worked with IOBY leadership to define a Salesforce instance that manages the complex web of project leaders, participants, funders, sponsors and other information that lead to project success. In partnership with IOBY's internal Salesforce admin, North Peak worked with their individual departments to build and roll out toolsets specific to the efforts of the development and project success teams.