Planning a Lightning upgrade? North Peak can help.
If you're using Salesforce, you've heard it many times: Lightning is the future of the platform. With new ways to view, organize, and use your data, Lightning can help organizations work more quickly, collaborate with greater impact, and make better informed decisions.
You've probably also heard that now is the time to take the leap and start using Lightning. While Classic isn't going away anytime soon, Salesforce is putting their development resources into Lightning. And, starting in January 2020, Salesforce will start turning on Lightning for users. (Don't worry, they can switch back to Classic, but take this as a sign: it's high time to make the transition).
As with any significant CRM project, the transition to Lightning isn't as easy as flipping a switch or updating a few page layouts. These are just a sampling of the resources available for managing the change: 


The process requires research, goal-setting, planning, and change management. If you do it well, a transition to Lightning isn't just a cool new look and feel for your users. It's a more thoughtful, more efficient CRM that serves your goals for impact. The question is, how? How do you make the most of this effort and leave your organization better off than it was before? 
To help organizations answer that question, this summer, we recorded a webinar. North Peak Senior Consultant Sarah Amin sat down with Allyson Goldhagen, Director of Membership Services for Philanthropy New York, and Bill Corkill, SVP for Information Technology and Member Systems for the Council of Michigan Foundations to talk through how they designed and executed their Lightning transition strategies, and their results. 
The hour-long webinar covers the full lifecycle of a Lightning transition, from planning to launch. Philanthropy New York and Council of Michigan Foundations share lessons learned and tips for success, covering the technical and the people sides of the project. They talk features and config, and give advice on how to engage users and recruit executive champions. We also share details on the process and tools North Peak uses to manage this work for our own clients. 
North Peak's full webinar on strategic Lightning transitions is accessible via the form below.
Takeaways from the Webinar
On doing your homework:
The project "gave me a really great chance to check my own assumptions with staff… to understand how they're using our data, how they're using Salesforce, and how I can make their lives a little easier in this transition." — Allyson Goldhagen
On change management:
"Just having people sitting around the table talking about how they wanted to use [Salesforce] and what they could use it for changed the dialogue and made them excited, because they were going to get to use the product they were designing with us." — Bill Corkill
On executive engagement:
"As I talked to our executives about the power of Salesforce, we all agreed this was the opportunity to make change… We used their buy in and support as part of the Discovery process." — Bill Corkill
On making CRM the center of the business:
Lightning "opened up pathways for staff to think about that data and that information in strategic meetings when we're not talking about databases, or data, or evaluation but we ARE talking about our programs or our strategy overall. More staff want to see what's in Salesforce [during those conversations]… It's starting to be baked into our culture that we can do more with the data we collect." — Allyson Goldhagen
To view the full webinar, complete the form below.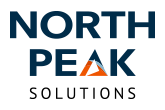 About North Peak
North Peak helps nonprofits and foundations increase institutional intelligence through healthy CRM (constituent relationship management) and/or GMS (grant management system) systems and practices. Contact Us to learn how we can elevate your organization's impact.