About
Forefront is an Illinois-based membership association for nonprofits, philanthropy, public agencies, advisors, and other groups. The organization provides education, advocacy, thought leadership, and project management services to around 1,100 members as well as the general public. These efforts attract investment to the sector, develop top talent, improve systems and policies, and build organizational capacity.
"North Peak was very thorough, and asked a lot of questions upfront. Then they offered various solutions to solve our problems, along with the plusses and minuses of each." ~ Katrina Cooke, Director of Finance & Administration
Challenge
While Forefront excelled at providing its services, the organization struggled with understanding the engagement of its membership and was mired in manual processes associated with renewals and other aspects of serving its members. As a result its membership renewal rates were lower than desired and staff worked extra hard each year to pursue new members.
Solution
Forefront, led by Finance & Administration Director Katrina Cooke, turned to North Peak for help modernizing their systems and processes. This included implementing the Salesforce Nonprofit Starter Pack as well as a custom Salesforce-based app from Forefront's partner organization, The Forum of Regional Associations of Grantmakers.  In addition, North Peak integrated Salesforce with the accounting package, Accounting Seed, assisted with an integration to their Drupal website, and developed an automated membership renewal process that accommodated the different membership types.
The process started with a thorough needs assessment where North Peak helped Forefront map out the complete membership and renewal processes as well as identify other pain points to solve with this technology upgrade across Programs, Membership, Fundraising, Finance and at the Executive level. A prototype was developed and demonstrated to Forefront stakeholders that included custom development for the accounting integration built by North Peak's partner, Bridge Farm Consulting.  A complex data migration was performed from legacy systems and 25 users were onboarded through a joint training process led by North Peak and supported by Katrina who had taken great steps towards becoming a formal Salesforce administrator during the project.
Results
The implementation had an immediate impact on membership management, supporting strong renewal rates as well as increased communication and visibility between staffers around membership. At the same time, Forefront gained valuable insights into its member engagement and has streamlined its renewal process, dramatically reducing the amount of staff time required to manage membership, allowing them to focus more on other priorities.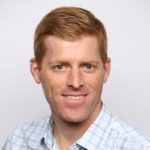 Brian Pickett
Founder and CEO
North Peak brings together two of Brian's great passions: supporting nonprofits and operational excellence. Early in his career Brian worked at a CRM software company, for a CRM consulting firm and as a CRM administrator for an early cloud computing firm; all formative experiences that created a vision for how CRM tools can emblazon organizations to be more effective with their limited resources. Brian has spent the last 12 years working exclusively with nonprofits, helping them succeed through integrated technology solutions using website, CRM, email, advocacy, online donations, and other tools with Salesforce at the core.