Green Infrastructure Leadership Exchange- A Strong CRM Foundation to Grow Membership, Grant Program
The Green Infrastructure Leadership Exchange (Exchange) is a practitioner network that supports communities seeking to accelerate green stormwater infrastructure implementation
The Exchange came to North Peak with thoughtful plans for their future. Even though their team was small, with just 2 full time staff, they knew they had outgrown their spreadsheet-based system for managing a fast-growing member network and grant program. The team was spending a disproportionate amount of time on data administration, and staff weren't seeing returns from this effort. While they were diverting time to data administration that could be spent engaging with their constituents and improving their offerings, they weren't able to analyze their data in a meaningful way. And like many busy teams, they had varying levels of standardization for key business processes. They sensed there were opportunities to work more efficiently, but they hadn't had the time to investigate.
Challenges
High administrative burden of existing spreadsheet-based systems 

Limited standards in data management and process

Limited reporting abilities on reach, impact
Project Goals
The Exchange was anticipating growth and needed a system to help scale operations on pace with their membership and programming. The Exchange's Director, Paula Conolly, says "We needed a more sophisticated and scalable way of tracking the participation and activities of the members of our network to improve reporting to funders and, most importantly, improve services to our members." They also needed insight into their constituents and the effects of their efforts.
With these priorities in mind, we decided on the following outcomes for the project:
See the entire scope and history of their relationships with people and organizations, and uncover opportunities to better manage those relationships.

Spend less time collecting, entering, and updating data on members and user groups, and more time engaging & growing those groups, drawing insights from data.

Create a scalable process to manage their Collaborative Grant Program that will position them to grow the program and understand its expanded impact.
We needed a more sophisticated and scalable way of tracking the participation and activities of the members of our network to improve reporting to funders and, most importantly, improve services to our members.
The Solution
Keeping in mind the Exchange's size and stage of development, North Peak designed a Salesforce implementation with a quick timeline. The project focused on getting the team up and running with a foundational CRM that maximized opportunities to save staff time and provide new insights into their data.
Over a couple months, we designed a user-friendly solution that included these key components:
Member management: support for managing member applications, onboarding, renewal, and ongoing communication, and attendance tracking for their large annual member gathering. North Peak designed automation to update membership statuses, limiting the administrative burden on their staff.
Event management: support for tracking invitees and attendees for their annual meeting and user group meetings. North Peak designed a solution using Salesforce campaigns that enabled the team to quickly enter and update critical invitee and attendee data.
Grants management: North Peak implemented the Outbound Funds package to manage the Exchange's Collaborative Grant Program. The Exchange is using the package to capture and review applications for funding, track available and requested funding, and manage related deliverables internally and with applicants and grantees. We customized Outbound Funds to support the Exchange's categorizations for applications and funded projects, which is critical to measuring impact. The solution includes support for:
A complex categorization system for applications and projects
Capturing relevant RFP information
Managing eligibility and proposal requirements
Reviewing and evaluating applications
Managing deliverables for grantees, including impact reporting
User Group management: systems for tracking proposed and approved user groups as well group focus areas, group member tracking, meeting tracking, and communications to group members.
General constituent management: support for managing relationships with individuals, funders, and organizations in their network and the green infrastructure space.
Results & Future Plans
The Exchange now has a strong foundation for managing all of their critical data and a system that will be key to future growth. By centralizing their operations on Salesforce, they are positioned to provide a great constituent experience for members, grantees, and any individual or organization that comes into their orbit. They are also positioned to more deeply understand their community, their impact, and to make smart decisions about what's next.
Director Paula Conolly has shared that Salesforce reports are already proving useful for impact evaluation and reporting to their funders. Additionally, the Exchange has been able to better understand their membership. Using Salesforce data, they realized they can categorize members into tiers based on engagement activity. By segmenting this pool, they can tailor communications and offerings to members, compared to their previous approach where members received the same information. 
They are also planning to enhance Salesforce to support a new member onboarding approach, including dues requirements.  
The entire project team is proud of the solution we built together, and we're looking forward to seeing how The Exchange grows their reach and impact with their new technology. 
Keys to Success
As with any CRM project, there was plenty of room for this one to go sideways. A couple keys to success mitigated the risks and obstacles:
The Exchange had a strong understanding of their existing critical data going into the project. They had taken the time to compile and organize their data from disparate systems, which informed the priorities for the project and made one of the riskiest steps in these projects—data migration—relatively straight forward.
The team was fully participatory in the project. They had a dedicated admin, an engaged Executive Director, and some consultants involved. Every stakeholder took full ownership of their role and was bought into the project goals and process.
Lessons Learned
Standardizing process and operations is a big investment, for any organization. It takes time and clear prioritization, and in some cases, research. For small teams or organizations, this can be a significant investment that's hard to justify when you're working very quickly and wearing several hats.
However, when you launch a CRM project, process questions are front and center almost immediately. CRMs demand standards and rules to work efficiently, so it's critical to design solutions that reflect best practices, not exceptions. Even for organizations that invest considerable resources into process management, a comprehensive CRM project will shine light on the cracks. This is one of the reasons North Peak spends substantial time on the Discovery phase of our projects.
Process definition was a huge focus of our discussions with The Exchange. As a very small team, they had previously been able to manage many business processes ad hoc, in ways that worked best for each team member. Throughout the course of this project, The Exchange revisited this approach and decided on shared standards for critical workflows. This effort took time, though it was worth it for the result: a streamlined CRM that supports efficiency and best practices.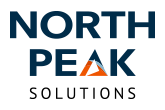 About North Peak
North Peak helps nonprofits and foundations increase institutional intelligence through healthy CRM (constituent relationship management) and/or GMS (grant management system) systems and practices. Contact Us to learn how we can elevate your organization's impact.