Who is a Salesforce Administrator?
Behind every effective system is a high-functioning administrator. This person is essential to the health and adoption of your Salesforce. 
A Salesforce administrator is equal parts right- and left-brained. They blend soft-skills and technical know-how to cultivate a Salesforce instance that is responsive to evolving organizational needs while training and motivating end-users so they can leverage the system to help them do more to meet their mission. Strong admins are self-starters who are motivated to learn and excited about taking on new challenges.
How North Peak Supports Admin Success
North Peak offers admin development as part of larger projects and ongoing support. We provide an individualized training plan and hands-on learning opportunities based on your admin's skill level and available time, your organization's needs. Our trainings focus on both the technical skills an administrator needs for your specific instance as well as the soft skills required for this role, including project management and stakeholder engagement. North Peak admin development plans include:
An admin skills assessment to gauge the admin's starting point. We develop a training plan for each admin based on this assessment. 
A tailored curriculum, including self-guided learning via Salesforce and other online training resources, as well as hands-on technical training with North Peak (e.g. data migrations or configuration, where we provide instructions to the admin and check their work)
Hands-on soft skill development with North Peak (e.g. managing expectations with stakeholders, where we might model this for them in written or live communications and identify areas for them to practice the skills themselves)
Regular check-ins to discuss progress and next steps in light of the admin's needs and the organization's changing needs
How Your Organization Can Support Admin Success
Create and protect dedicated learning time for your administrator: Make sure admins have time in their schedule for learning and professional development. For admins that wear many different hats, this is easier to ensure when administrator responsibilities are in their job description (this also enables Salesforce administration to be properly recognized as part of their overall performance).
Create clear expectations for Salesforce adoption across all staff: Your admin will have more success training and supporting users and maintaining an effective Salesforce if staff are aligned around their personal Salesforce responsibilities. Tactics include using  Salesforce reports in meetings and company updates, adding relevant Salesforce activity to all staff job descriptions, and asking your admin to set up adoption dashboards to monitor staff engagement.
Connect Salesforce to your mission: Whether it's helping to increase giving, improve impact measurement, or streamline case management, work with your admin to share stories about the benefits of using Salesforce. This can motivate your team to maximize Salesforce and validate the work of your administrator.
Cultivate Salesforce advocates in your organization: No admin is an island. When you have Salesforce champions at every level of your organization your Salesforce will be more successful. Identify potential power users – staff in your organization who are enthusiastic about learning more about Salesforce. Provide them with additional learning opportunities and work with your admin to bring them in on special projects. Ensure your executive leadership is up to date on your system strategy so they can promote the importance of a strong Salesforce system for organizational success. 
As you consider how to support your organization's vision with a great Salesforce Admin, reach out to our team for more information about how we can help.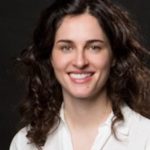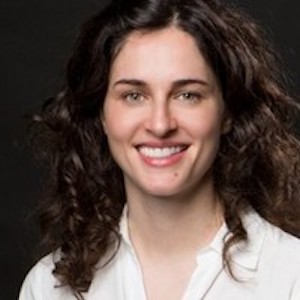 Jessica Rosenberg
Consultant
Jessica loves translating complex challenges into elegant solutions for mission-driven organizations. Before joining North Peak, she worked in nonprofits for over a decade, where she led various Salesforce implementations. Jessica experienced first-hand the power of Salesforce to help nonprofits increase their impact and tell their stories while improving organizational efficiency.