This is an update on the exciting initiative to create an open-source Salesforce-based CRM solution for outbound grantmaking, particularly foundations. If you need a refresher on the project, please read our Outbound Grantmaking and Salesforce blog post.
Our last update was in February and since then much progress has been made. The end goal, of creating a flexible platform that provides organizations with a sensible starting point for leveraging Salesforce for grantmaking, is coming along nicely thanks to the work of a core group of committed individuals and help from Salesforce.org.
The main people involved are:
Sarah Amin (North Peak)

Bill Corkill (Council of Michigan Foundations)

Shari Reily (Redpath Consulting Group, LLC)

Nick Lindberg (Redpath Consulting Group, LLC)

Judi Sohn (salesforce.com)

Mark Adcock (Mark Adcock – Consultant)  

Stan Reeser (Independent Consultant)

TJ Warfield (Data Geeks Lab)

Basil Tilmon (salesforce.com)

Kim Schaefges (Cloud for Good)
Signup to stay up-to-date with this initiative.
These individuals have spent the last three months building prototypes, gathering feedback and assessing the best way to standardize the model while preserving the flexibility and openness of the Salesforce platform to serve a variety of organizations. The result is that the new Outbound Funds prototype; designed to be used for grants and more. The app is set to work for any Salesforce organization – which means it will be compatible with ALL of the three core offerings from Salesforce.org for nonprofits (NPSP), higher education (HEDA) or K-12 schools or work standalone for those organizations not on a Salesforce.org product! This is an exciting decision as it will invite more organizations onto the platform which creates a larger stakeholder group and community to share in the development of new features and best practices for managing outbound fund initiatives (grantmaking, scholarships, etc).
There are three major milestones being targeted in the next three months:
A demo has been set for June 7, 2pm-3pm EST, to provide interested folks with an opportunity to engage with the project team and see the feature set in action (teaser attached). You can register here: https://bit.ly/2KOpso4

The core development work is to be completed.

Salesforce.org is hosting an

open-source community sprint in Denver

at the end of July where community members will gather to expand the feature set as well as work on documentation and other use-cases to prepare for the platform's public availability.
The present goal is to have the application available to install in Salesforce accounts sometime in mid/late June of this calendar year (next month!). This would push the project into a new, exciting phase where innovators and early adopters can start trialing the system for their important work!  This is quite a bit faster than was expected and is a testament to the excitement around this platform and the hard work being put in.
North Peak has plans for a Discovery process that would help interested organizations understand how best to assemble a personalized solution from platform with integrated third-party tools. Due to unexpected capacity challenges, the timeframe on this effort is TBD as North Peak has had to focus our contributions to this project strictly on platform development for now.
We'll be back in touch soon with more information on the upcoming demo. In the meantime, please feel free to reach out to us with questions!
If you know others who'd like to hear about this community-driven effort, please invite them to sign up
here
.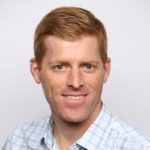 Brian Pickett
Founder and CEO
North Peak brings together two of Brian's great passions: supporting nonprofits and operational excellence. Early in his career Brian worked at a CRM software company, for a CRM consulting firm and as a CRM administrator for an early cloud computing firm; all formative experiences that created a vision for how CRM tools can emblazon organizations to be more effective with their limited resources. Brian has spent the last 12 years working exclusively with nonprofits, helping them succeed through integrated technology solutions using website, CRM, email, advocacy, online donations, and other tools with Salesforce at the core.