In an increasingly crowded, chaotic, and contested world and marketplace of ideas, the Carnegie Endowment offers decisionmakers global, independent, and strategic insight and innovative ideas that advance international peace.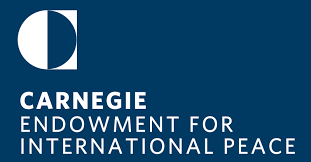 The Carnegie Endowment for International Peace (CEIP) relied on a combination of Microsoft Dynamics, spreadsheets, and systems managed by individual teams in order to manage and report on critical information across their global organization.
Challenges:
Data silos that made reporting labor-intensive and interfered with 360 degree views of CEIP's constituents
Technology that was not well-tailored for the organization required complex business processes
Solution: 
CEIP needed a well-tailored CRM to serve as the organization's single source of truth regarding internal and external activities, including thought leadership via events and published communications, development efforts and forecasting, relationship management with high-profile constituents, and more. North Peak worked with the team to design a CRM to serve their operations across 20 countries and six global centers, after a thorough Discovery process that supported CEIP's effort to streamline and standardize business processes.