The most common reason nonprofits come to North Peak is to launch a new CRM, whether for a team that's never used a CRM system before or for a team that's been working with an existing system that's not suited for their needs. At North Peak, we follow a proven process to deliver high-quality, tailored solutions that enable nonprofits' goals for impact and efficiency.
What is a CRM Implementation or Relaunch?
Choosing to invest in your CRM is a big decision. A well-planned implementation with clear goals for impact is the key to a successful Salesforce launch (or relaunch) and, ultimately, a great return on your CRM investment.
Defining Terms
When you are implementing Salesforce for the very first time, we call that an implementation.
If you're ready to take Salesforce to the next level or you have experienced a failed Salesforce implementation and need a do-over, we call that a relaunch.
What it Looks Like
North Peak follows a proven process to make sure that Salesforce works for your team, today and in the future. 
The Process
Discovery – This phase involves a series of conversations with leadership and staff to determine how your organization functions, how you measure impact and progress, and what a successful Salesforce implementation would look like. We talk to representatives from each business area that will be impacted by the project, including someone responsible for each team's strategy and goals and someone who knows the nitty gritty of how daily work gets done. We also audit your existing data, reports, and systems. 
Needs Analysis – We take all the information from discovery and use it to build a blueprint for your new CRM– including a summary of users' requirements and recommendations for how these needs will be addressed by Salesforce and/or connected systems. Everyone who participated in Discovery is asked to thoroughly review the document. 
Data Migration – If your project includes cleaning data or moving data from spreadsheets or other sources, we create a data migration plan. It includes steps clients need to take to transform and clean existing data to get it ready to move to the new system.
Configuration – The fun part! We design and configure a prototype of your solution in a sandbox environment, including custom fields, apps, reports, and dashboards. Configuration can also include automation, mobile setup, integrations with other systems, and custom development. We strive to leverage standard features while also tailoring Salesforce for your unique work or processes. 
Testing – We thoroughly test the solution to ensure all the functionality is working properly. Once we're done, we show you the prototype and turn the testing over to you (with instructions). 
Training – We help you with user training. Often, we take a train-the-trainer approach, providing a curriculum and training your administrator and power users. We can deliver training directly to users if requested.
Launch – Once all configuration has been tested and approved, we move all the configuration to your production (or 'live') environment, get all users set up, and complete the data migration. Salesforce is up and running! 
Post Launch Support – We recommend two months of post-launch support, where we help the system admin answer user questions, make tweaks to the system, and address any issues.
Keys to Success
A vision for the impact you want your CRM to have on your organization. Setting and communicating clear project goals are essential to manage the major change of a CRM implementation or relaunch.
Staff engagement from leaders and do-ers for each impacted team. No one knows your organizations' goals and needs better than your staff, and having the right people at the table throughout the project is critical. 
Clear and standard processes, or at minimum, clarity on which processes need to be improved or standardized. CRMs work best with standards. If your team struggles here, start having conversations about how to document and improve processes even before your project begins.  
If you're considering a CRM project, reach out to our team. We're here to help with questions and planning.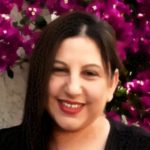 Fiona Rosenthal
Senior Consultant
Fiona joined North Peak in March 2017, following six years as a Salesforce Admin in the private sector. In her previous position, Fiona managed a Salesforce instance of 2,500 users where she configured and customized Salesforce, managed data migrations, and supported the daily needs of her end users.