Physicians for Human Rights- Revolutionizing the Asylum Program with Salesforce
Since 1986, Physicians for Human Rights (PHR) has used the science of medicine to document and advocate against mass atrocities and severe human rights violations. The team has had amazing success, including sharing in the 1997 Nobel Peace Prize for their leading role in the International Campaign to Ban Landmines.
Despite their success, the team's internal systems and processes had become outdated and were no longer keeping up with the programmatic and operational needs of the organization.
The PHR team set out on a transformative initiative to define process, create standards, and adopt a supportive technology platform that would maximize the impact of their available resources.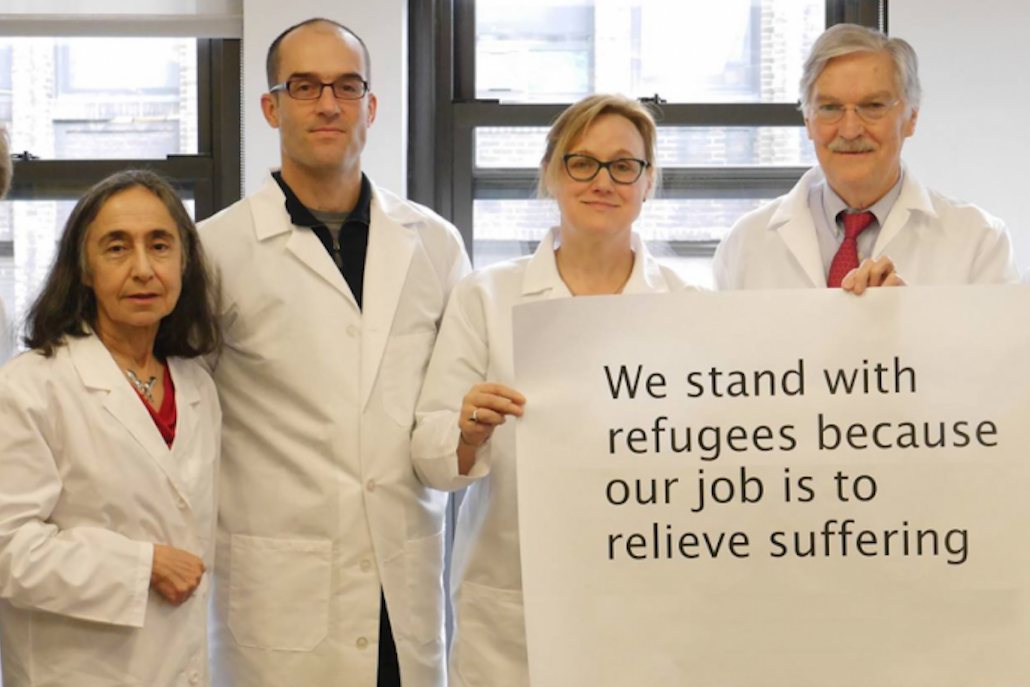 With a long-term digital infrastructure plan from Alice Hendricks of Jackson River and support from the Open Society Foundations, the team was ready to bring a Salesforce CRM partner on board. On a recommendation from Alice, PHR reached out to North Peak.
Our teams created a plan to produce a single, cohesive CRM solution, designed and built on Salesforce. PHR had previously implemented Springboard, a fundraising, advocacy, and email communications platform built on Salesforce, so they were familiar with the system.
They made the strategic choice to expand the team's use of the CRM to meet the needs of program and fundraising personnel, which helped them achieve economies of scale in their technology investments and ensured consistency throughout the organization.
PHR staff were doing their best to cobble together solutions with limited resources, but ultimately, we decided to invest in addressing these technological shortfalls so our staff could spend less time on workarounds and more time on human rights issues.
With 6+ teams to bring onto the CRM, the plan was designed in multiple phases. We began the project by migrating one of PHR's program areas, the Asylum Program, to Salesforce.
Major Pain Points of the Existing Solution
Before their Salesforce migration, the Asylum Program was a high-functioning team that was realizing success in spite of their limited technology infrastructure.
The team identified three major pain points with their legacy database, Raiser's Edge:
The data model didn't reflect or enhance the way the team operated. What's more, querying was near-impossible, so the Asylum team was hard-pressed to use analytics in defining program strategy.
The database didn't support robust integration with online forms. This meant that paper-based processes ruled the day, with all asylum seekers' applications to PHR being processed as PDFs. It was impossible to require questions or restrict answer formats, and staff had to manually enter all the information into the database– forensic evaluation requests from attorneys, membership applications from health professionals, lists of trained people, and case outcomes. The process required time-intensive back and forth communications between clients and staff, placing unnecessary burdens on both groups.
The team had difficulty collecting outcomes on cases. With a painfully manual process, the team spent many hours each month following up with attorneys to learn the result of each asylum seeker's case– critical data the team needed to evaluate their effectiveness and impact.
The cost of this legacy infrastructure was clear: it was taking significant time and resources that could be used to help survivors of human rights violations gain asylum in the U.S. North Peak was eager to help the team recapture their time and leverage data to increase their impact.
There was minimal data analysis before; it was just a bank of information. The simple act of exporting data used to take hours.
Strategy and Process
North Peak and PHR created a plan to migrate the Asylum Program from Raiser's Edge to a Salesforce-based solution that focused on their strategic goals:
Decrease staff time spent on administration

Reduce friction in processes and workflows

Increase data quality and analytics for the team
To achieve these goals, the team focused on redesigning their case management process. Over the course of the next three months, North Peak prototyped a Salesforce solution for the team, migrated critical data from Raiser's Edge, trained Asylum Program team members, and launched the solution. Key features included:
Allowance for multiple forensic evaluation requests per case, which enables attorneys to request the appropriate combination of evaluations based on clients' needs.

Integration with Geopointe to enable location mapping for cases, which can be overlaid with volunteer physicians in PHR's network for quick case placement.

Integration with FormAssembly to digitize physicians' applications for network membership and asylum seekers' requests for evaluation, enabling data validation, field requirements, and direct feeds to the CRM.
Our Asylum Program has complex, medical, and scientific data management issues. North Peak asked the right questions and guided us through the process to be sure the final product met our goals and was imminently usable by key staff. The new setup is saving us approximately half the time of a full time employee. Time that is now spent on increasing our reach and helping more asylum seekers. 
Results
With the new system in place, the Asylum Program has realized efficiencies across their team, including huge amounts of staff time saved and new insights into their programs and impact.
The program has also seen upticks in constituent engagement.  "We're getting a lot more requests from attorneys, probably because it is so easy to fill out these forms," says Habbach. The team also increased its advocacy efforts with a campaign to promote key petitions, something they wouldn't have had time or resources to manage under their previous administrative burdens.
Some of the biggest wins include:
The case intake process has been fundamentally overhauled, resulting in ZERO data entry for PHR staff members. 
Integration with FormAssembly's online forms means that staff can screen 10 new cases in 30 minutes, which is 10 times faster than the previous manual process.
The case placement process has been streamlined, saving nearly an hour of staff time per case.
Using Geopoint, the team can identify and send targeted emails about cases to volunteer physicians, enabling case placement in remote areas in minutes. 
Gathering outcomes on cases has been fully automated resulting in reduced staff time spent on cases.
Salesforce monitors each asylum seeker's hearing date and sends an email to their lawyer. When the lawyer responds Salesforce is automatically updated. 
Salesforce analytics are now used to inform funders and internal stakeholders of key metrics.
The team uses the solution to calculate key metrics including placement rate, outcome rate, clients served by case type, and demographic data. 
According to DeDe, the effort to center the Asylum Program's operations and strategy around a strong CRM enabled the team to prioritize impact at a critical time. "The right to asylum is under attack in the United States, so it's critical that our staff have the right tools to address the threat and contribute to solutions. The work we did with North Peak made sure we were ready to address the current immigration crisis and focus on what we do best — forensic evaluations that can make all the difference for an asylum seeker."
It was a pleasure to work with the PHR team on redesigning the Asylum Program case management process. Special thanks to DeDe and Hajar for their quotes and engagement throughout the process!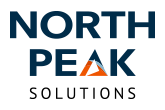 About North Peak
North Peak helps nonprofits and foundations increase institutional intelligence through healthy CRM (constituent relationship management) and/or GMS (grant management system) systems and practices. Contact Us to learn how we can elevate your organization's impact.