North Peak began worked with Women for Women International (WfWI) on a multi-year effort to bring their international team onto one central CRM solution that powers data-driven strategy and more efficient operations. We reflected on the project with Raeni Sroufe, Manager of Global Business Solutions at WfWI, who served as the business analyst throughout the project. Learn how North Peak and WfWI pulled it off!
Women for Women International's Mission 
In countries affected by conflict and war, Women for Women International supports the most marginalized women to earn and save money, improve health and well-being, influence decisions in their home and community, and connect to networks for support. By utilizing skills, knowledge, and resources, she is able to create sustainable change for herself, her family, and community.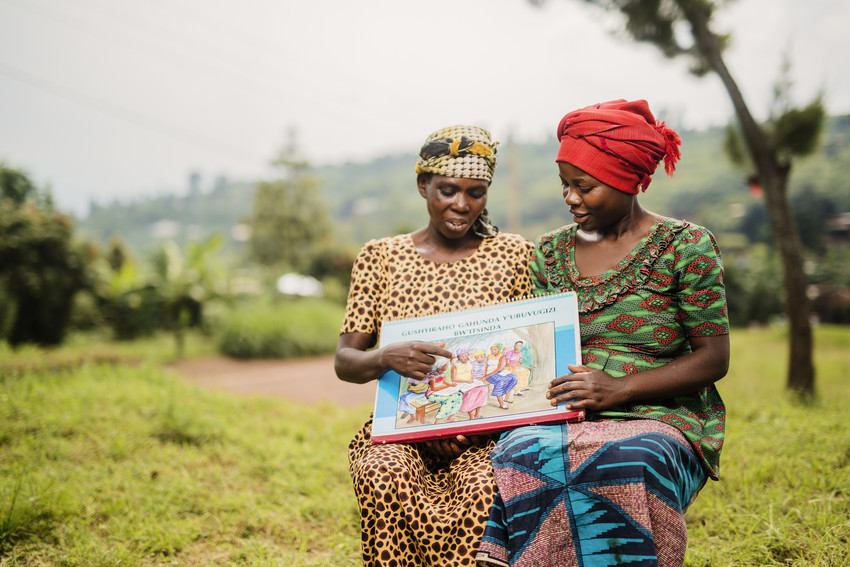 Operational Challenges
WfWI had been using a dual-system CRM for years: Salesforce with the NGO Connect application (NGOC) (Salesforce will be retiring this product January 31, 2023) for fundraising and constituent management and Legacy, an internally developed database, for fundraising and program management. Together, the systems served 10 business areas, ranging from Development to Programs to Marketing to Finance to international offices. But both systems were difficult to adapt for the organization's needs, so WfWI also used homegrown applications, integrated systems, and manual processes to connect and extend these CRMs. 
The major challenges they faced with this complicated tech stack included: 
Process fatigue:

WfWI's systems were overly complex and staff felt weighed down by their technology.
Low trust in data:

Maintaining critical data in more than one place invites error, and WfWI's data was no exception. Staff didn't feel confident in the accuracy of their data.

 
Barriers to transparency and collaboration: WfWI is a highly collaborative organization, but their systems didn't facilitate collaboration. Instead, they created silos.

 
Labor-intensive analytics:

Teams didn't have easy access to data they needed to make important decisions. Sometimes staff would spend hours producing a report based on information from multiple systems

. 
Before the Salesforce project, staff did a lot of manual work. We had many labor-intensive tasks that had to get done every month, which were really like mini-projects with lots of data cleaning and manipulation. It wasn't efficient. And, there was no way for directors to easily see what teams were working on or what they've accomplished. Even recording donor meetings or pulling research briefs was difficult – information was often missing. For all the work we put into our systems, we got very little return.
Project Goals
Ultimately, WfWI aimed to have a single source of truth for critical data and a user-friendly system that makes staff's jobs easier instead of harder.  
Streamline process to gain efficiency and improve user adoption:

Standardized processes and system to support them would save users time and provide a more intuitive experience. 
Increase data transparency and elevate constituent management:

Teams needed comprehensive data to more easily understand the full scope of constituent relationships and better engage them. 
Provide insights into teams' efforts and impact:

Teams needed ready access to insights that would support decision making.
The Project 
Before building a new CRM, North Peak did a thorough Discovery to align the organization on goals, recommended project approach, and the investment required. This effort was critical in creating a shared vision of what great operations looks like, and one the team could rally the team around during and after the project. 
North Peak and WfWI decided on a phased approach to deliver wins in the medium-term while making sure the change was manageable for staff. 
Our IT team still pulls up the Needs Analysis [that North Peak produced during Discovery] and shows it to leadership, to show our progress against it– that's our North Star.
Phase 1 
The first phase of the project focused on moving WfWI from their NGOC-based Salesforce to a new, NPSP-based Salesforce to serve the internal team. The new Salesforce has a streamlined data model adapted for WfWI's practices for constituent management. 
Phase 2
In the second phase, we started connecting the system to external-facing systems. We integrated with Shopify for their Gifts That Give Back program, where people can purchase gifts from an online catalogue that support survivors of war, and supported implementation and integration of Springboard for an online donations solution. 
Additionally, we designed a solution to capture program participation with the Program Management Module and implemented a custom solution to help the team match sponsors and the women they support. 
Results
The new CRM solution has a Salesforce system at its core, which connects to a stack of well-integrated systems for online fundraising, ecommerce, marketing, and supporter engagement. With a technology stack that's tailored for their teams' specific needs and streamlines their operations, the team has realized wins including:
Better Reporting
All staff now have easier access to insights. Team members can better manage their work and executives have data to inform strategic decisions.
More Collaboration
Users across Development, Grants, and Marketing teams are all looking at data the same way, which has helped with collaboration in coordinating work and making decisions.
A More Sustainable CRM
Moving from NGOC to NPSP reduced the system's data volume and provided a leaner data model, creating a more sustainable CRM. Well-integrated third party systems prevent data silos. And with a declarative-first design, the team has flexibility to make changes in the future in-house, instead of relying on developers.
Improved System Adoption
Staff are making use of the system and proactively sharing ideas for how to improve it. This applies to executives too– they can use the NPSP Mobile app to manage tasks and get information en route to meetings.
Power users send emails with ideas for improvements to the system– that's my favorite thing to see. People feel like it's their system to change. They're invested. 
Keys to Success
A Strong Project Team
The project team had clearly defined roles to cover critical areas of responsibility: 
CRM Managers:

These staff rode shotgun on the system build and prepared to take ownership of the system upon launch. 

Business Analyst

: WfWI's Business Analyst, Raeni Sroufe, was well-versed in business processes across the organization and liaised between users and the project team, building buy-in and pushing back on requests that weren't in scope. She also helped surface high priorities and resolve important decisions. 

Executive Stakeholders

: We've

written before

about the essential role Executive Stakeholders play in establishing the vision for the CRM, and lending their voice to build buy in and encourage accountability among users. One subtle but effective way executive leadership at WfWI encouraged user adoption was to give new Salesforce logins to staff only after they completed training. 

Power Users:

Each impacted business area designated a power user to serve as a "local" Salesforce expert and advocate. They gave feedback and helped with data migration, user training, and user support. 
We tried to distribute ownership across the organization, and as far from core SF project team as possible. We met our users where they were and pulled them into a better, new Salesforce world.
An Iterative Approach 
North Peak worked in sprints to build prototypes, gather teams' feedback, and iterate. This gave WfWI staff opportunities to share their ideas and see them addressed quickly. Having a strong Business Analyst was critical for this approach, which is time-intensive with many feedback loops. As Raeni said, "We knew vaguely what we wanted from the system, but we needed a lot of discussion to understand how it would all fit together considering three fundraising offices and a future solution for programs."
Thoughtful Change Management 
WfWI took these actions to help guide users along the path to a new way of operating: 
Setting and sticking to a vision.

Through the Discovery process, the WfW team decided on their vision for what a well-designed and well-used CRM would do for their team. And, the project team and leadership collaborated to keep this vision top of mind throughout the project and beyond. 

Having the right people around the table

. Sroufe notes that WfWI set a strong precedent by engaging stakeholders from all of WfWI's impacted teams in the US and global offices from the beginning. The UK and Germany offices are now leading their implementations for online donation systems, which is possible because of the knowledge of and investment in the system they've built over time. WfWI also formed an advisory group of Power Users that work collaboratively to guide the direction of the Salesforce solution on an ongoing basis. 

Creating a communications strategy:

The Executive Stakeholder created channels and schedules for communication with all staff impacted by the project, and highlighted opportunities for people to give feedback.

Investing in Training and Documentation:

WfWI and North Peak created documentation and delivered training on Salesforce for staff at all levels. This has supported user adoption and data quality. Sroufe shared that documentation has been critical to transition institutional knowledge when staff turn over.  
The Women for Women team now has a one-stop shop for insights on their teams' most important efforts, has lessened the data management and information-sharing burden for staff, and they're able to evolve the CRM as users share ideas and the organization changes. 
Thank you to Raeni Sroufe and the Women for Women International team for sharing your insights!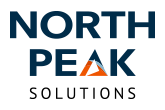 About North Peak
North Peak helps nonprofits and foundations increase institutional intelligence through healthy CRM (constituent relationship management) and/or GMS (grant management system) systems and practices. Contact Us to learn how we can elevate your organization's impact.