We often find ourselves in conversations with potential clients who have spent significant time and money implementing Salesforce, only to find that people are not using the database or that the information in it is not complete or accurate. Understandably, the organization is frustrated and discouraged: rather than realizing a return on their investment, they feel they've sunk valuable resources into a failed project.
The truth is that the project hasn't failed. However, it's likely a critical piece has been overlooked: a strategy to ensure data quality and user adoption. This effort requires thoughtful planning and diligence, and the payoff is invaluable. While organizations can react to bad data or flagging adoption, proactive planning means your organization will form good habits that save time and money down the road.
This series offers best practices for building a roadmap to high quality data and strong user adoption. We'll also break down actions you can take and tools you can use to successfully execute your plan.
The Link Between User Adoption and Data Quality
We're tackling these topics together because they are deeply intertwined. If people don't use the CRM, or use it incorrectly, the data becomes stale or inaccurate. When team members attempt to pull a report or create a mailing list, they see it's bad, and a spiral of mistrust begins. People stop investing the time and energy to use the CRM– why bother if it's wrong anyway? And the data gets worse.
The good news is that this logic can work in reverse. Strong user adoption contributes to high quality data, which promotes increased transparency, yields new insights, and further incentivizes user adoption. A virtuous cycle begins!
When and Where to Start
So when and how should you start thinking about data quality and user adoption strategies? Ideally, you're thinking about this from the very beginning of your Salesforce implementation. When you define key objectives and success metrics for the project, you're also identifying what data is critical and what processes your users must get right. For example, if a goal for your implementation is to better manage existing donors, it will likely be important that donor qualification data fields are updated at least annually.
Making these connections explicit from the start means that key stakeholders are on the same page not just about success metrics, but about the ways quality data and strong adoption drive these metrics. This, in turn, empowers stakeholders to encourage good habits with credibility. They can help users understand the reverberating impact of their CRM activity. This helps users see connections between their actions and the organization's strategic goals– the "why" behind CRM use.
The first section of this Trailhead article has a table that shows a simple way to organize your business objectives and related, necessary data. This resource can help stakeholders reach a consensus on what's most important and focus their energies in these areas. And, for organizations struggling to realize ROI with existing implementations, this type of table can highlight areas where enhanced data quality will improve outcomes.
Administrators can also use the table to ease the burden of data maintenance and user adoption down the road. For example, they can use it as a guide to decide where to limit users' ability to enter incomplete or inaccurate data, using methods like:
Making fields required to ensure completion

Creating validation rules that prompt users to complete fields correctly and/or at specific times

Creating workflows that automate changes or actions

Organizing page layouts to map accurately to business processes while eliminating unnecessary steps or fields

Creating custom interfaces to speed entry of multiple records
TIP
See the Trailhead article linked above for more information about each of these methods.
Key Benefits
Taking these steps at the start of your CRM project has many benefits, a few of which we've highlighted here.
Limits susceptibility to large-scale data quality issues
Creates immediate efficiencies in business processes translated to the CRM
Ensures user trainings are focused and relevant
Enables admins to concentrate on monitoring data quality and usage in a limited number of high-priority areas
While that's a start, the rubber meets the road once users are trained and working in the system. In our next post, we dig into strategies to support ongoing maintenance and user adoption.
If you'd like to connect with our team to talk data quality, user adoption, or other CRM needs, reach out to us here.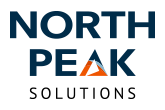 About North Peak
North Peak helps nonprofits and foundations increase institutional intelligence through healthy CRM (constituent relationship management) and/or GMS (grant management system) systems and practices. Contact Us to learn how we can elevate your organization's impact.