In our first installment of this series, we talked about why data quality and user adoption matter for the long-term health and success of your CRM, and your organization. In the second, we outlined steps to creating a solid strategy for high quality data and strong user adoption.
In our third and final installment, we tackle the next, inevitable question: what do you do when it goes sideways? What happens when your hear from the Programs team that they're tracking participation data in spreadsheets? Or, when you pull contact lists for a mailing, you find hundreds of duplicates? What if your data quality reports show that a new field essential for financial reporting isn't being completed? The solution depends on the source of the problem.
Identify Issues
The first step is to identify the user base that's responsible for the data at hand, or work with your steering committee, and engage in a conversation to get to the root of the issue. Using the first case shared above, the explanation could be any of the following:
A communication issue: they planned to have a conversation with you about how to upload the spreadsheet into Salesforce, but haven't scheduled it yet
A management issue: the Department head recommended storing data outside of the CRM because they think it's faster for their team
A training issue: they weren't sure where in Salesforce to add this data
A technical issue: some picklists on participation records are missing values they need
Once you understand the cause of the problem, you can design a solution using the resources and recommendations from this post.
Data Cleanup
For data cleaning in particular, there are many tools to choose from. The right fit depends on on the type and scope of the issue. For small-scale problems, users or admins might be able to manually correct problems. However, for larger issues:
DataLoader

 is a native (and free!) Salesforce App that can be downloaded from setup. Admins can Import, Update, Delete or Export data to and from Salesforce.

NOTE: Import files must be prepared prior to using Data Loader. Users should have a strong understanding of the Salesforce data schema.

GridBuddy

 is a powerful tool that can be used to edit or create records in a spreadsheet format, directly within Salesforce. You can use GridBuddy to clean up data en masse and to offer a user-friendly interface for user data entry.

Apsona

 has several useful features for data cleanup and is accessible directly within Salesforce.

Grid Editing — Similar to GridBuddy, you can create a grid that displays the fields you choose and allows inline editing.

Import/Export — You can export and import data using Apsona, with strong duplicate checking.

Mass Delete and Mass Update — This feature pulls records that meet specific criteria and allows the admin to make changes to or delete records en masse.
Additional Resources:
This Power of Us post

 provides a comprehensive outline for maintaining data quality, including links to helpful resources

This Salesforce help article

 

outlines a concise 6-step process for ensuring data quality from discovery through long-term CRM maintenance.
As you've probably concluded, there are many tools to help keep data healthy and users engaged. To find the right one, focus on correctly diagnosing the problem– finding the cause of the issue will point the direction to resolving it.
Want to discuss Data Quality and User Adoption with us?
If you want to talk through issues your organization is facing with data quality and/or user adoption, if you need help setting a strategy in these areas, or if you need some convincing that this should be a top priority, contact North Peak.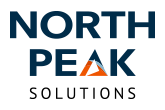 About North Peak
North Peak helps nonprofits and foundations increase institutional intelligence through healthy CRM (constituent relationship management) and/or GMS (grant management system) systems and practices. Contact Us to learn how we can elevate your organization's impact.