This is the second of a 3-part series. Find Part 1 here and Part 3 here.
It's common for teams to feel overwhelmed when faced with the task of creating data quality and user adoption strategies– we see it all the time. There are countless articles, blog posts, videos, webinars, and presentations on these topics, and it's easy to get lost. We recommend keeping two things in mind:
Don't overthink it. You can start small and build as time goes on– the first step is to lay a foundation and create sustainable habits. The worst thing you can do is nothing.

You know your organization's needs best. You probably won't happen upon a fully formed plan that's perfect for your needs, but you 

will 

find ideas and suggestions that apply to your organization. Trust yourself–take what works from others' solutions and leave the rest.

In this post, we're laying out 5 actions to help set you on the right path.
1. Get Executive Sponsors and champions on board.
It's essential to engage Executive Stakeholders and Salesforce champions representing every business unit in the conversation around data quality and user adoption. This begins with the discovery and configuration process, and continues throughout your Salesforce journey. They lead by example, help incentivize users through individualized recognition and engagement, and offer admins feedback on the day-to-day successes and challenges of using the database.
Resources:
This article

 from our friends at Bigger Boat Consulting breaks down tactics for encouraging user adoption per organizational level, and has helpful tips for how to leverage Executive Sponsors and champions.

This Salesforce.org article

 

outlines the functions of a Governance Committee (what they call a "Center of Excellence")
2. Listen to users, demonstrate value, and equip them to realize it.
Data quality starts with standardized and complete data entry. As we talked about in our first post on this topic, it's essential to meet with business units to learn which data and related business processes are strategically important for them. Properly translating those processes in the system will create value for your users (e.g. reduced time spent on administration or reporting that provides new insights into impact).
Of course, an efficient CRM design is just the start. Users must be trained in how to take advantage of its streamlined business processes and data. They need to understand how to get the CRM working for them. Designing and delivering effective user training is a topic unto itself, though for this discussion, it's important to highlight: The goal of user training should be both demonstrating the value that Salesforce offers them and equipping users to extract that value. If users understand how much time they can save by using automation tools or the new perspectives they have on their constituents using reporting, they'll buy in. And that's when the virtuous cycle begins: users adopt the CRM, do a great job entering and updating data, the CRM adds even more value, and so on.
Resources:
This page from Salesforce.com outlines many resources you can draw from to design and execute a comprehensive user training program
3. Quantify baselines and goals.
For each critical data point, build reports and gather them onto a dashboard to understand your baseline metrics, set goals, and monitor progress. These reports can serve to highlight problem areas.
For data quality reports, it's often difficult to decide which data points to monitor. As a start, it's useful to focus on a specific business goal and related data points per quarter. This helps avoid the pitfall of trying to tackle too many issues simultaneously and focuses your efforts on realizing well-defined ROI on a specific timeline.
For user adoption metrics, we recommend starting with a few key metrics, like:
how often users are logging in
whether they're creating new and updating records
whether they're completing necessary fields on those records
 NOTE: It's possible some of your user adoption reports will overlap with your data quality reports.
4. Get on a schedule.
Admins should be digging into these metrics on a regular schedule. We recommend at least monthly, though your schedule should depend on how often your organization is making critical data-based decisions. If your team is taking action based on weekly reports, you'll likely need to review at least some metrics every week. You can subscribe to reports so they're delivered straight to your inbox on the schedule you choose.
Additionally, it's important to have annual or semi-annual check-ins where your team undergoes a more thorough review of your system's data and processes. During these periods, engage your Governance Committee to review key business processes to ensure they reflect top priorities. Update database configurations and any Data Quality reports accordingly.
5. Engage with users.
At the end of the day, you're still asking your team to spend time sitting in front of a computer entering data. Some people will struggle to see the value of this effort. Some tactics for effectively engaging users:
Admins and/or CRM committee members must address the user story in their value propositions. Regular chats with users to see how they're using Salesforce, what pain points they're experiencing, and what suggestions they have for improvements helps illustrate this story and help users feel seen and heard.
To promote user engagement with the system, admins can work with champions, who can speak to peers about their successes with the system, and Executive Sponsors, who can demonstrate how Salesforce drives organizational strategy.
Gamification and personal recognition can also work well in getting users bought in. Challenges like "most account records created in a month," shout outs from the CEO or other leaders, and data spotlights in the newsletter help incentivize users and make the CRM part of your organization culture.
Chatter has tools for communicating with your users, publicly recognizing their wins, and enabling users to customize the system for quick access to training resources and help directly in Salesforce.
We hope this makes a daunting challenge a bit easier to tackle. In our next post in the series, we'll dive into what to do when you uncover data quality and/or user adoption issues.
Want to learn more about Data Quality and User Adoption best practices?
Contact North Peak to learn how we work with organizations to design and implement comprehensive CRM strategies.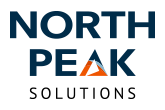 About North Peak
North Peak helps nonprofits and foundations increase institutional intelligence through healthy CRM (constituent relationship management) and/or GMS (grant management system) systems and practices. Contact Us to learn how we can elevate your organization's impact.