Outbound Funds Module (OFM) is a flexible, customizable product that helps foundations and grantmaking nonprofit organizations meet their philanthropic goals.  
As foundations and nonprofits consider adopting OFM to manage their grantmaking efforts in Salesforce, they'll need to prepare for the implications and challenges that come with any major technology change. 
To gain insight into these challenges, North Peak interviewed 12 foundations with diverse missions, resources, and grantmaking processes about their grants management solutions. We found that technical support, change management, and teams' cultural attitudes towards change were among the factors that can help or hinder success when implementing new technology. 
These are familiar hurdles– any team that's struggled with implementing new tech or getting the most out of their technology investments will likely cite one or more of these factors as a cause of their pain. Addressing these factors early and often is crucial to a successful implementation. If teams don't feel supported or engaged in the process, you run the risk they don't adopt the new solution– the kiss of death for any technology implementation.
If your organization is considering a move to OFM, filling in the GAP can help address concerns around user support and resistance to change:
G

et users involved early:

 

Involve users as soon as possible, especially those who will be the new technology's heaviest users. Start during the vetting process– ask them directly what they need and want from their ideal solution, then follow up with findings from these interviews and other data points to make a case for why a new technology solution is being considered. Create opportunities for users to share their questions, ideas, and concerns along the way, and enlist help from

 

leadership

 

and power users to address them.

A

nswer the big question– "How does this help me?":

 When connecting with your users, don't leave out the best part– the better future you're working toward with your new solution! Help users see that new technology does not mean another task on their to-do list. Show them how OFM can help streamline their work. Get them excited!

P

rovide assistance:

 

Even with the most intuitive technology, users will run into challenges. Get ahead of frustration by clearly communicating where they can find help. Whether it's step-by-step process guides, in-app support, or teammates who are power users or admins, users need to know where to go with questions.
Adopting new technology will always come with user adoption and change management challenges. Organizations must plan their projects with users in mind, clearly communicate the benefits to users, and create clear support channels to ensure successful implementation.
If you're thinking about a technology project or want to learn more about Outbound Funds Module, reach out to us here!
Additional Resources on Outbound Funds Module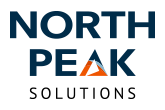 About North Peak
North Peak helps nonprofits and foundations increase institutional intelligence through healthy CRM (constituent relationship management) and/or GMS (grant management system) systems and practices. Contact Us to learn how we can elevate your organization's impact.