The Bush Foundation works to inspire and support creative problem solving – within and across sectors – to make the region better for everyone.
To do this, they invest in great ideas and the people who power them in Minnesota, North Dakota, South Dakota and the 23 Native nations in the same geography. The Foundation works through open grantmaking programs to support efforts to: develop, test and spread great ideas that will make the region better for everyone; and inspire, equip and connect people to more effectively lead change.
Created by Archibald and Edyth Bush in 1953 with few restrictions, the Foundation focuses on doing the most possible good with the resources left to the community.
Project Challenge: Designing a User-Friendly, Equitable Grantmaking System
The Bush Foundation contacted North Peak in early 2021 with the desire to implement a flexible, values-driven grant management system that could be configured to meet their organizational and programmatic needs.
Since 2016 Bush had been using foundationConnect, a Salesforce.org product built to assist grantmakers and foundations in effectively managing their grant awards. While foundationConnect fulfilled some basic grantmaking requirements, the system was over-engineered for Bush's needs, causing unnecessary complexity and system drag.
One of the major challenges with the old system was that tech limitations hampered our strategy. We needed to provide grantees with an open and accessible platform that was easy to use, and there were real challenges achieving that with the old system.
Accessibility and equity are important factors that underpin all of Bush's programs, and they needed a system that was representative of their work, programs and values, while also being relatively simple for staff and grantees to use. Their overall focus was on lowering the barrier of entry for all grant applicants, while also reducing the amount of time staff spent troubleshooting issues and performing grant review. They also needed a grantee portal that was intuitive and required minimal technical expertise for users. Additional requirements also included an easy-to-navigate grant reviewer portal.
Solution: A Thorough Discovery Phase leads to Implementation of Salesforce's Outbound Funds Module
The team at the Bush Foundation knew they needed a grant management system that was tailored for the way they do grantmaking. This meant it had to be able to handle a high volume of applications, be flexible and nimble to use, offer full accessibility, and be multi-device friendly.
All of North Peak's implementation projects begin with a thorough Discovery Diagnostic, and the Bush Foundation was no exception. A Discovery helps set the foundation for a successful implementation by ensuring the process is guided by the organization's goals, strategies, team workflows and reporting needs. This allows for a full audit of existing technology systems, and a thorough discussion with staff about how they work and areas that need improvement. The direct outcome of a Discovery is a clearly defined blueprint of the new system. In this case that was for the Outbound Funds Module grant management system, built on the Salesforce platform.
The Discovery includes specifications for building the new database, project scope, budget, and timeline for the implementation phase of the project. The team at Bush found the Discovery phase especially helpful.
North Peak was an exceptional partner on this project. They allowed a lot of space and time for a thoughtful discovery period, and that helped set us up for success when it was time to implement the new system.
Result: A Flexible Grant Management System that Increases Efficiency and Improves User Experience
Outbound Funds Module is a free, open source, grant management tool that was the perfect choice for the Bush Foundation because of the ease of customization. The system could be matched to how their teams worked, and we could build to their exact specifications.
Since implementing Outbound Funds Module for grant management, the Bush Foundation has seen almost immediate results. These results include:
A streamlined platform that saves staff time.
The new Outbound Funds Module grantee portal is easy for staff to personalize with branded content, photos, and text. Because the system is more user friendly, staff rarely have to call on North Peak consultants for help resolving problems. And, with the new platform now in place, grantees are able to easily navigate the portal and submit applications without calling on Bush staff for help.
A more intuitive and equitable grant making system.
Grantee feedback for the new system has been positive. From the initial grant application all the way to grant reporting, the focus has been on ease of use and minimizing stress. This is accomplished through clean formatting for grant reporting pages and accessible formats that work on computers, tablets, and mobile devices.
Custom due diligence component simplifies tasks.
North Peak built a custom due diligence component that connects to Guidestar and federal agency lists. Grant administrators appreciate greater ease of use and experience better visualization and tracking of the whole due diligence process.
Better user experience for grant reviewers.
External community voices are a key part of Bush's equitable grantmaking approach. The new system provides an easy to navigate UX for external grant reviewers. Feedback exhibits excitement about the new platform and the flexibility it provides to the Foundation and the community.
With the new Outbound Funds Module system we can more easily tailor how the apps and reports look. The grantee portal now allows us to customize the design with branded materials and photos, and we've had a lot of positive responses from grantees and others visiting the site.
What's Next for the Bush Foundation? Focus on Multi-Year Strategy and Long Term Vision
The team at the Bush Foundation recognize that the Outbound Funds Module is an incredible, operational workflow tool meant to equip teams to work easier and smarter, and they're already seeing many positive results from the implementation.
They also know that a new Grant Management System alone will not be enough for long-term success. Afterall, any database tool like Outbound Funds Module is only as good as the data that goes into it. Now that the technology is in place, Bush Foundation is ready to expand their focus to strategy and processes that support a long-term vision.
We've sorted out a lot of things that were barriers for us to use the system well. This included training and strategy to push how people are interacting with the tool. We also asked ourselves, how can we have the strategy show up in our CRM, and not can we do this, rather how can we take what we do have and move our initiatives forward.
This kind of thinking and strategic planning is exactly what we like to see organizations doing during and after a new implementation. Afterall, while there will be many short term benefits and positive results immediately after a new system is in place, the bigger impact of the engagement may take longer and require continued care and investment to be fully realized.
We want to give a special thanks to Kevin Bruins,IT Strategy and Solutions Manager at the Bush Foundation, for his continual engagement and thoughtful comments, and the rest of the team at Bush for their willingness to embrace big change and utilize the power of the Outbound Funds Module grant management platform.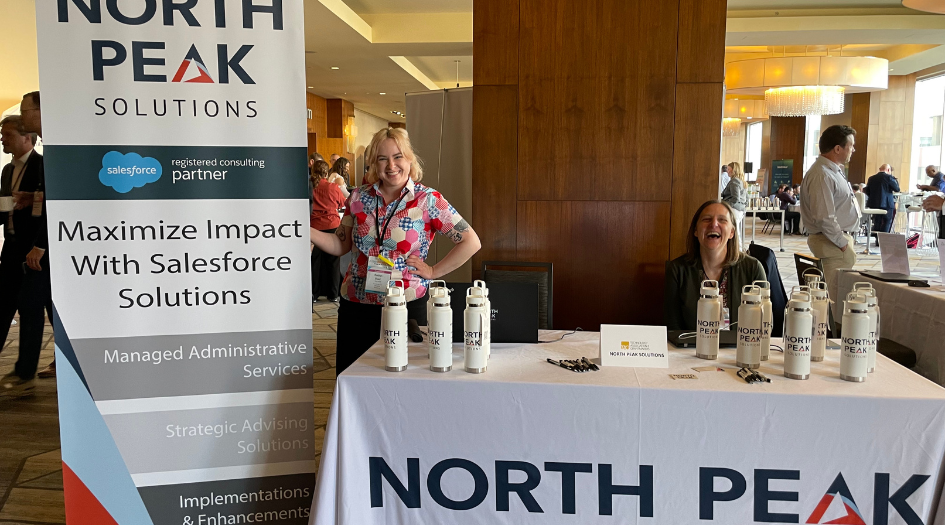 North Peak provides Salesforce-based services for nonprofits and foundations who want to utilize the power of high-functioning CRM and GMS platforms to become and stay data-driven. We achieve this through a holistic set of services, tailored to the needs of nonprofits and foundations.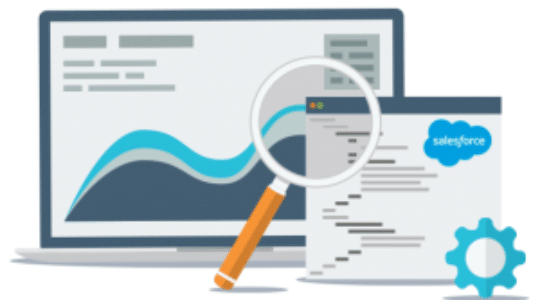 High-functioning CRM and GMS platforms are mission-critical elements that support organizational success. These platforms guide leaders with critical insights, support staff in their work, and ensure that constituent information is managed correctly. Read Salesforce: Tips on Staffing for Success, to learn more.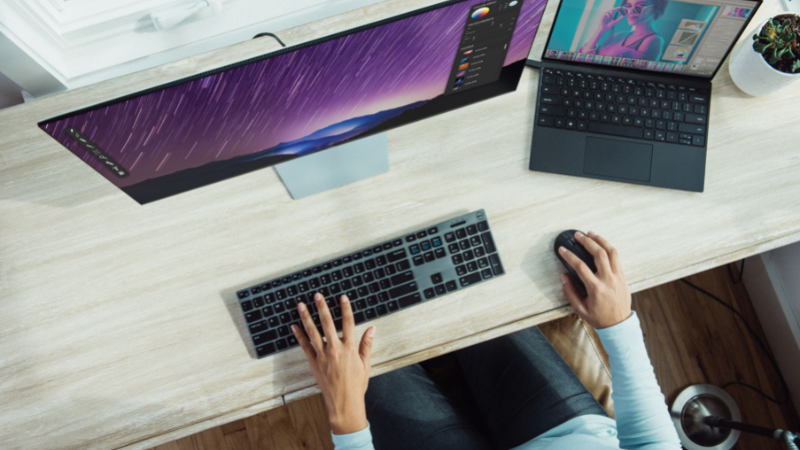 If you're considering implementing Salesforce for your nonprofit our foundation, need help with Managed Administrative Services, or simply have questions about how to transform your organization to become more data-centric, we'd love to talk! Contact us for a free 30 minute call.