North Peak works with nonprofits of all shapes and sizes and we've seen the Nonprofit Success Pack (NPSP) work fantastically for a myriad of different organizations.
Center for Strategic and International Studies

The Center for Strategic and International Studies (CSIS), is a highly respected think tank based in Washington D.C. established over 50 years ago. The NPSP replaced three legacy databases, including Raiser's Edge with one highly functioning Salesforce NPSP instance integrated with Drupal and MailChimp. Having onboarded 100 users, CSIS experienced immediate results with efficiency for database research and reporting skyrocketing. Reports that used to take weeks to compile now take minutes. With information on their constituents, programs, and events now much more transparent, the staff is more engaged and enthusiastic about the overall progress of the organization.
After-School All-Stars
After-School All-Stars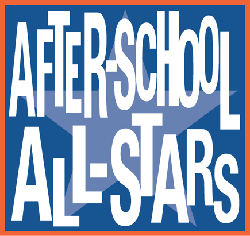 (ASAS) is a network of regional chapters that provide comprehensive after-school programs to more than 70,000 low-income, at-risk youth in 19 major cities across the U.S.
With North Peak's assistance, ASAS rolled out the NPSP on Salesforce throughout the Chapter network to manage fundraising for corporate giving, foundation grants, individual giving, events, marketing and communications. With the NPSP, ASAS's national office and network of chapters operate more efficiently with among other benefits real-time goal-to-actual revenue tracking for the national office and all chapters by type of revenue (corporate, foundation, etc).
ActionAid USA
ActionAid USA (AAUSA) is an international advocacy organization that focuses on

furthering human rights and fighting poverty at the grassroots level. Prior to the NPSP, AAUSA was utilizing different systems to manage their donor database, their advocacy platform, and their online donations, therefore suffered from disparate data across systems. "It was really difficult to get an overall picture of the impact we were having as an org," says Chris Coxon, Director of Communications.
North Peak migrated AAUSA from Raisers Edge and Arcos to Salesforce NPSP, and also integrated external apps for online fundraising (Soapbox Engage), advocacy (CQ Roll Call Engage) and email marketing (MailChimp). Salesforce NPSP now resides at the center of operations for four four distinct internal groups: Major Gifts, Foundation Grants, Individual Donors and Marcom. Each has a complete system designed around their needs for day-to-day activities as well as reports and dashboards that monitor progress towards strategic goals.
Natural High
Natural High runs a nationally recognized program to inspire

 youth to discover, amplify and pursue their natural high so they have a reason to say no to drugs and alcohol. Despite the broad reach, their operations are lean with just a few full-time staff.  Using the NPSP, Natural High is managing all fundraising and program engagement in Salesforce.  With an integration to their WordPress website they are able to take a data-driven approach to activating nationwide educators in the effort to keep kids off drugs.
From fundraising to program management, from large to small, from single offices to nationwide chapters, the NPSP is a flexible and scalable solution to amplify the efforts of nonprofits and bring their missions closer to fruition.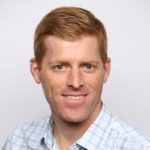 Brian Pickett
Founder and CEO
North Peak brings together two of Brian's great passions: supporting nonprofits and operational excellence. Early in his career Brian worked at a CRM software company, for a CRM consulting firm and as a CRM administrator for an early cloud computing firm; all formative experiences that created a vision for how CRM tools can emblazon organizations to be more effective with their limited resources. Brian has spent the last 12 years working exclusively with nonprofits, helping them succeed through integrated technology solutions using website, CRM, email, advocacy, online donations, and other tools with Salesforce at the core.