We're excited to share news of a huge accomplishment and new chapter for this community project: Outbound Funds is 
officially a Salesforce.org open-source product— the Outbound Funds Module! 
If you're not familiar with Outbound Funds, the first installment of this series has the background you need.
What does this mean for users?
Highlights from Outbound Funds co-leader Bill Corkill's Hub announcement:
The Outbound Funds Module will be positioned alongside existing open source products like NPSP, EDA, and PMM– find it 

here

Salesforce.org will oversee development, support, and roadmap for Outbound Funds

Salesforce.org will collaborate in this work with a community advisory group, including existing Outbound Funds team members

Outbound Funds users will soon have access to push updates, official Salesforce support, and documentation within the 

Power of Us Hub Knowledge tab
Important notes for Outbound Funds users:
The package will not change–existing users do not need to transition to a new package

Users on version 1.15 or above will be able to receive push updates, which automatically upgrade users' packages to a new version

Users on previous versions will need to upgrade to 1.15 to receive push updates. 

The latest version is available 

here

.
Recognizing the Team and the Community
The team estimates more than 50 people have had a hand in getting the product to the place it is today–what Salesforce.org has called "an elegant solution" that they believe has great potential to serve a wide range of organizations. We know many of you have contributed to this project over the years, by working with the group at sprints, asking and answering questions in the Hub, and generously sharing your experience as a user or implementer. We want to recognize and congratulate all of you. 
Looking Forward
For our part, North Peak is optimistic about this next evolution of Outbound Funds. The weight of Salesforce.org's resources behind the product can bring broad awareness, more rapid innovation, and increased support for users– opportunities to elevate the product and its entire user community. Read Salesforce.org's announcement for more information about their plans to augment existing Outbound Funds functionality. 
"The power of Outbound Funds is that it was built by the community, for the community–it's simple, yet scalable and flexible. I look forward to seeing where Salesforce.org will take this product, and I'm excited to work with their team on its next evolution. This is not the end of the community project, rather, it's the next step in sharing this amazing tool with even more members of the grantmaker & nonprofit technology community.
And, Salesforce.org's commitment to keeping the Outbound Funds Module free and open-source and to engage an advisory board of community members supports the project's original vision for an accessible, community-responsive solution. Today, there are more than 360 members in the Hub group, and more than 50 organizations have installed the package in the last year. That's a powerful community, and it's growing. We're eager to continue working with this group to help shape the future of Outbound Funds.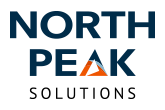 About North Peak
North Peak helps nonprofits and foundations increase institutional intelligence through healthy CRM (constituent relationship management) and/or GMS (grant management system) systems and practices. Contact Us to learn how we can elevate your organization's impact.