As a Salesforce consulting firm, we work exclusively with nonprofits and foundations to help them become and stay data-driven. So when The Burn Institute contacted us about becoming their implementation partner for a new Salesforce CRM, we knew that their work of educating the public about burn injuries and prevention tactics was a mission that we wanted to help support.
The goal of the Salesforce implementation was a CRM that served the entire organization, rather than just one or two program areas. This meant that it needed to provide a detailed picture of their relationship with constituents, including members, grantees and donors, integrate with WordPress, and provide a robust and easy to navigate reporting tool.
Challenges and Project Goals
The Burn Institute had outgrown their existing Exceed! database and had resorted to managing their critical data across several disconnected systems. This caused a number of organizational challenges, including:
Substantial administrative burdens on staff
Low visibility into the full scope of their relationships with constituents
Lack of access to reporting and insights to support organizational decision making
After several meetings and in-depth discussion, the team established the following goals for the project:
Create efficiencies in process and reduce time spent on administration
Engage constituents in a personalized way, aligned with the team's goals for impact and growth
Facilitate easier collaboration across teams
Enable data-driven decision-making
The CRM Solution
After a thorough audit of existing systems and data, plus conversations with staff across all program areas, our team of nonprofit consultants designed a Salesforce solution using the Nonprofit Success Pack (NPSP) as the foundation for constituent/member management, and the Program Management Module (PMM) to address the needs of their Survivor and Prevention programs.
One of the great features of the PMM is that it allows program staff to track the schools they serve and the teachers they work with. Staff can see individuals who are referred for the Firesetter Intervention program, and can better track Fire Departments that offer "Engine Assembly" school-based presentations. Additionally, the PMM solution has allowed the team to better manage requests, conversations, and connections within their senior smoke alarm program.
Implementing the Gravity Forms integration for WordPress was another important step on the path towards better data management and constituent tracking. With the form integration plugin now in place, the team can easily track intake information about Burn Survivors, and quickly identify them in Salesforce. In addition, all program engagement – from application to enrollment to completion- is now managed exclusively in Salesforce.
Positive Results from the new CRM were Immediate
The Burn Institute has seen immediate results from the implementation of the Salesforce platform. Communication between programs, clients, and donors is easier. Staff can now track different connections within Salesforce, determine who is eligible to participate in programs, and electronically capture information on key programs and events. This has been crucial for their burn survivor support initiatives, which has opened up the line of communication between hospital social workers and the organization.
Reporting has also seen considerable improvement. What used to be managed in a large spreadsheet is now handled and tracked in Salesforce. Staff are fully utilizing reporting and dashboards, and the team has a more streamlined system that has reduced the amount of time spent on manual processes, reduced errors, increased data accuracy, and allowed the staff to operate more efficiently.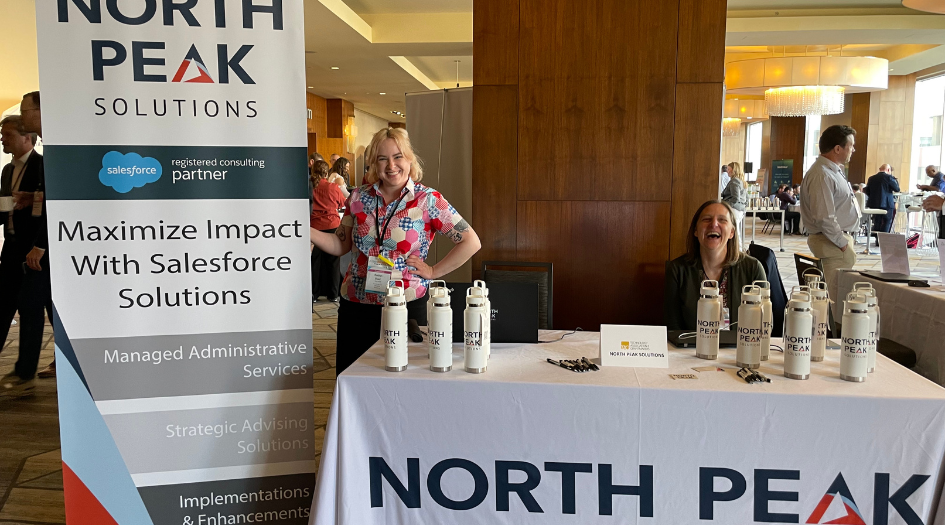 North Peak provides Salesforce-based services for nonprofits and foundations who want to utilize the power of high-functioning CRM and GMS platforms to become and stay data-driven. We achieve this through a holistic set of services, tailored to the needs of nonprofits and foundations.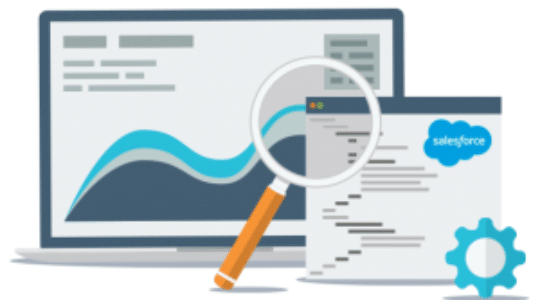 High-functioning CRM and GMS platforms are mission-critical elements that support organizational success. These platforms guide leaders with critical insights, support staff in their work, and ensure that constituent information is managed correctly. Read Salesforce: Tips on Staffing for Success, to learn more.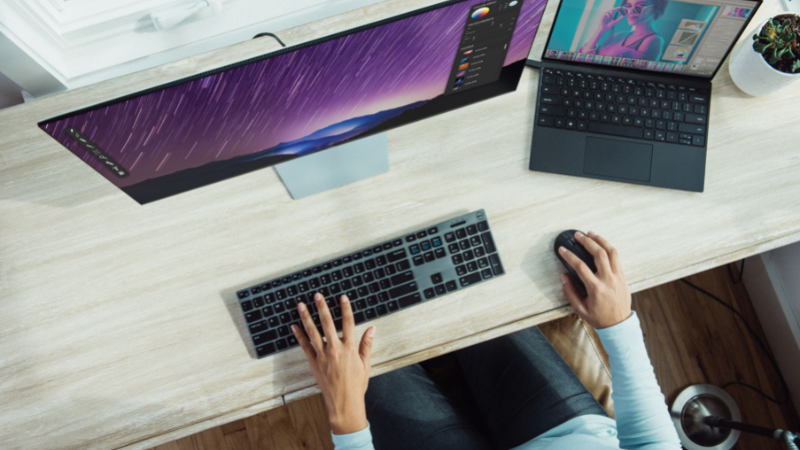 If you're considering implementing Salesforce for your nonprofit our foundation, need help with Managed Administrative Services, or simply have questions about how to transform your organization to become more data-centric, we'd love to talk! Contact us for a free 30 minute call.