Breaking Down Data Silos at CSIS
The Center for Strategic and International Studies (CSIS), a highly respected Washington D.C. – based think tank established over 50 years ago. It's a bipartisan, nonprofit public policy research institution dedicated to analysis and policy impact. The organization focuses on developing practical solutions to the world's greatest challenges.
Challenge
CSIS experienced a period of rapid growth, and had their data spread throughout several different systems including maintaining three separate databases. Over 300 staff were actively communicating with members and constituents yet there was no good place to find centralized information about these relationships – their data was "all over the place" according to Mary Beth Whyel, Director for Strategic Initiatives.
The organization struggled to determine the level of engagement from their members and supporters and couldn't talk to their supporters in one cohesive voice. They also suffered from bad data, and their reporting was a highly manual process and took large amounts of staff time to complete. Finally, the organization operates at a high scale, maintaining over 160,000 contacts in their constituent database, hosting over 2,000 events a year – from major public speeches to small briefings – and sending out over 24 million emails per year. That type of volume on communications, events, and other donor touch points demanded a more efficient and transparent system for the organization to manage its constituent relationships from.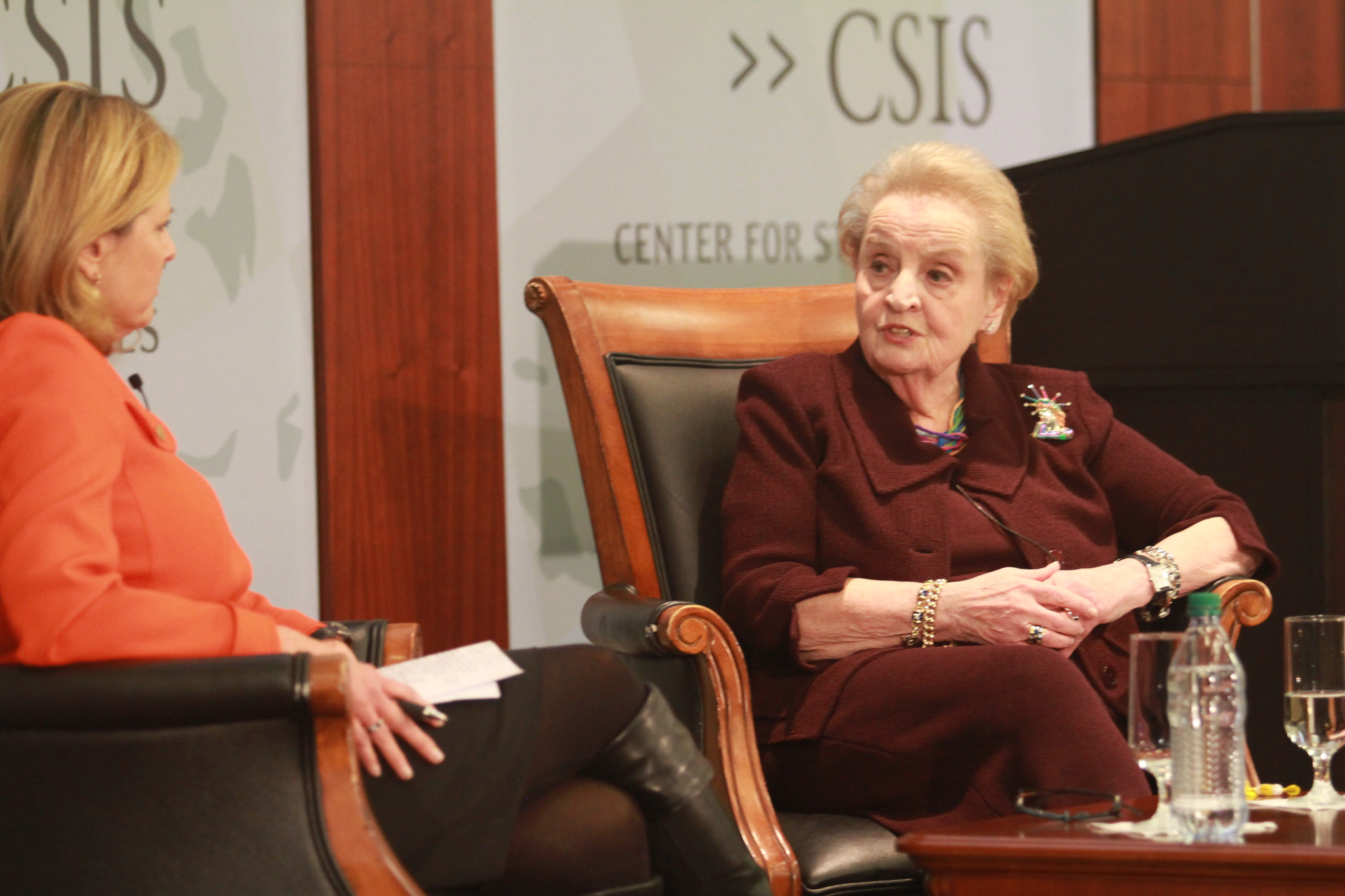 Photos courtesy of Center for Strategic & International Studies
Solution
The complex project required a collaborative effort that saw three different consultancies come together to help CSIS reach their goals. Tactically, the charter was to bring all of their silos of data together into one overall system – implementing Drupal as a content management system (CMS) and Salesforce for their constituent relationship system (CRM). CSIS was already partnered with ThinkShout to manage their constituent engagement activities, who in turn brought in North Peak to handle the Salesforce CRM migration, configuration, and work with ThinkShout on the website integration. Additionally, the consulting firm Forum One was hired to refresh the website's user interface to accommodate the new integration.
Although a technology project, this effort was approached just as much as a cultural and operational change management project. Organization departments and information were housed in very separate silos, and while the technology implementation would help change that, it also required a change in the way the different departments at CSIS worked together and shared information.
"North Peak was very thorough and walked us through the entire process. They were willing to put in a lot of time on the front end to make sure we were comfortable before moving forward. They also brought tremendous positivity to the project to help us get through it." ~Mary Beth Whyel, Director of Strategic Initiatives
What made this project standout was the effective project team CSIS set up on their end.
 

CIO Ian Gottesman architected the overall technology effort

Mary Beth Whyel drove the business needs and process changes

CRM Manager Xue Wang handled the data and data migration.
This team was key to the overall success of the project, ensuring there was buy-in from the entire organization from executives to development to program and technology staff.
Across the organization, North Peak led CSIS through a project to transform their entire processes and tools for relationship management, program management, and fundraising. The project was broken into two phases – a Discovery Phase, and an Implementation Phase. North Peak helped CSIS migrate from three legacy databases, including Raiser's Edge, into one highly functioning Salesforce instance. The Salesforce Nonprofit Starter Pack was customized specifically for the organization's needs, and MailChimp was integrated as their email communication tool. The Drupal – Salesforce integration was also a key component, working to ensure all data was in sync between the two systems.
Results
CSIS has experienced immediate results, in large part due to a strong buy in from staff. From the CEO down to research assistants, the staff has embraced the new system and the feedback has been overwhelmingly positive. The organization has already onboarded 100 users, and plans to roll it out to more in the coming months. Efficiency for database research and reporting has skyrocketed, and reports that used to take weeks to compile now take minutes. With information on their constituents, programs, and events now much more transparent, the staff is more engaged and enthusiastic about the overall progress of the organization.
Key Takeaways

Improved collaboration can be enabled by consolidating and improving disparate databases but it also requires a change to the way the organization works together and shares information across its different departments.
Successful CRM implementations demand commitment and buy-in from the nonprofit as well as quality work from the consultant. The more effort and ownership the organization takes in implementing both the technology and the business processes required, the more successful the project will be.

Strong executive support for a CRM implementation project is vital to clear roadblocks and ensure wider adoption of a newly implemented system.

Within the nonprofit, assemble an internal project team with a good mix of skills that has the space and authority to be successful.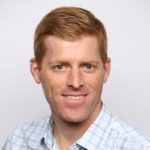 Brian Pickett
Founder and CEO
North Peak brings together two of Brian's great passions: supporting nonprofits and operational excellence. Early in his career Brian worked at a CRM software company, for a CRM consulting firm and as a CRM administrator for an early cloud computing firm; all formative experiences that created a vision for how CRM tools can emblazon organizations to be more effective with their limited resources. Brian has spent the last 12 years working exclusively with nonprofits, helping them succeed through integrated technology solutions using website, CRM, email, advocacy, online donations, and other tools with Salesforce at the core.