The Homeless Children's Playtime Project is a Washington, D.C. – based nonprofit that cultivates resilience in children of homeless families by providing access to transformative play experiences. While providing critical playtime opportunities for children, the organization also connects families with critical support services, as well as advocates for policies to reduce the risk of chronic family homelessness. Founded in 2003, the nonprofit has been increasingly successful in providing play experiences for children impacted by homelessness, and is one of the few organizations in the country that focuses on play programs directly in homeless shelters where kids live. The fast-growing organization currently maintains an annual budget of approximately $1 million.
Challenge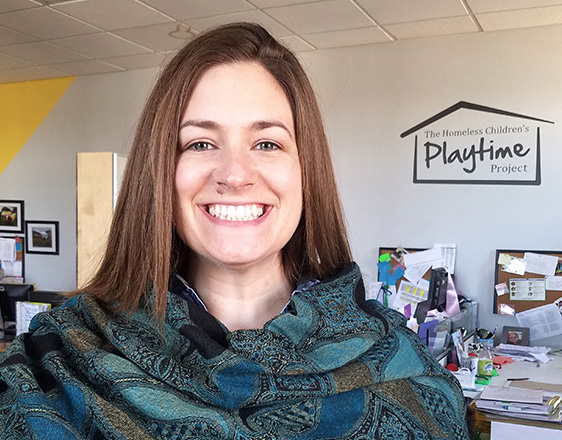 The Playtime Project was struggling to leverage technology to help manage their development process, as well as improve overall staff efficiency. While they were using Salesforce as their donor database, the organization suffered from bad data and had tons of errors, according to Development Officer Kasey LaFlam. "Records were entered differently, so there wasn't a lot of consistency in our data," says LaFlam. "About a third of our records were duplicates." As a result there was no trust that the numbers shown in Salesforce was accurate or complete. The organization was also trying to use the system for volunteers, but they were recording separate entries for volunteers when they also were a donor. Overall, LaFlam estimates they had experienced over five years of inconsistent data entry into the system.
In addition, the organization's data was residing in separate systems. It was using Network for Good for donor transactions, and MailChimp for email communications, and those systems were not talking directly to the donor database, which resulted in separate processes or significant manual data entry, which in turn led to even more errors. "All of our info was in separate silos," says LaFlam. "It was really difficult to see how all our stakeholders were connected to us."
As a result, the Playtime Project had a very difficult time leveraging their database for development efforts. When LaFlam was brought on to build out the organization's individual gift program she quickly realized, "I was going to have a real challenge doing my job."
"We greatly benefited from North Peak's 'train the trainer' model. As a smaller organization, that's definitely helped us in the long run."
~Kasey LaFlam, Development Officer, The Homeless Children's Playtime Project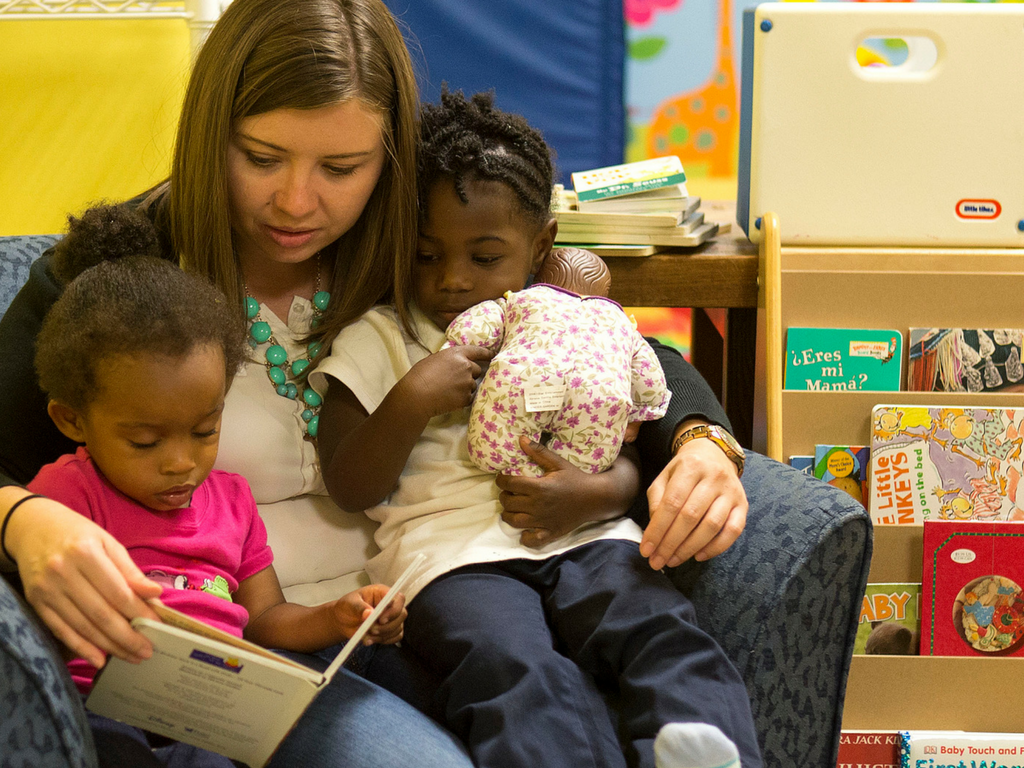 Solution
After a thorough needs analysis phase, North Peak employed their Salesforce Success & Rehab solution to tackle the challenges the organization was dealing with. "While Playtime was struggling with how to fix their Salesforce issues," says North Peak project lead Brian Pickett, "the staff did have a very clear understanding of their own processes. From that alone, North Peak was able to design a sensible solution and then work backwards with the team to solve the roadblocks in the way." This included a thorough cleanup of the database itself, along with greatly improved data entry processes and protocols. In addition, North Peak implemented Volunteers for Salesforce to streamline volunteer management, including adding on-site registration and check-in capability for volunteers. They also changed the donation transaction system to Click & Pledge, in part to provide more seamless data sharing with Salesforce. Finally, they implemented a MailChimp-Salesforce integration for greatly improved email management and list segmentation.
"Our overall goal was to have a full snapshot of all of our supporters in one place and in one view," says LaFlam. "Now we have that, it really helps us build donor relationships. We also greatly benefited from North Peak's 'train the trainer' model. As a smaller organization, that's definitely helped us in the long run. Whatever we do, I want to make sure that it's not so high level that we have to go back to a consultant every time we want to make a change."
According to Pickett, "Kasey was really good at picking priorities, setting reasonable expectations and following through – something organizations large and small need to have for a healthy, high-functioning CRM. She also did well to spread the ownership of the CRM by training 'Power Users,' particularly within Volunteer Management. These team members were able to manage Salesforce for their domain, clean-up legacy data to get more accurate reports, and work directly with us to enhance the system such as creating a check-in kiosk for volunteers on site."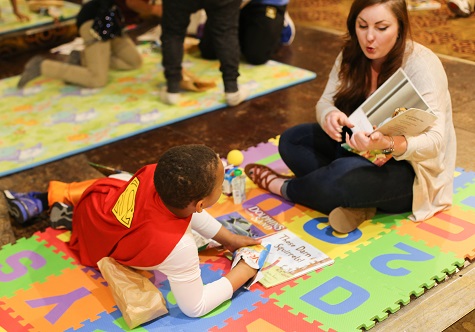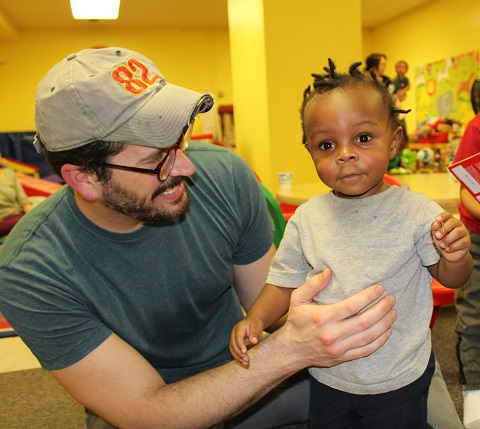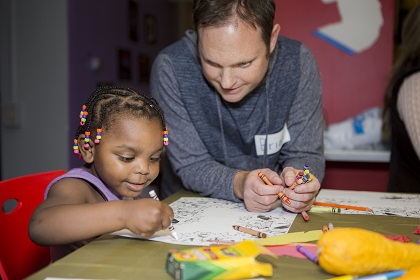 Results
The Playtime Project has seen immediate results from the project. From just one year-end email campaign following the Salesforce rehabilitation, they increased donation revenue by 13% online, utilizing a flexible online donation service provider. They were able to provide unique appeals with visual and content continuity, as well as accurately track which parts of the campaign performed best. "We would never have been able to do this with our previous donation provider," says LaFlam. "With Click & Pledge it was really straightforward to create new forms specific to our appeals." Playtime also created a quarterly print newsletter in 2017, mailed to all active donors. In the first year, this newsletter added nearly $13,000 in revenue. "Adding a printed newsletter campaign would not have been possible before our work with North Peak," continues LaFlam. "Now, our CRM has been cleaned of duplicates and we have a system in place for maintaining addresses, making for an efficient mailing process each time."
In addition, fiscal year 2017 was the organization's most successful fundraising year yet – they brought in just over $1 million, which represented a year-over-year increase of 58% from fiscal year 2016. While there were several factors contributing to the increase, the revamped Salesforce system and associated processes were the key components.
Organization efficiency has also increased dramatically. Many manual processes have been replaced with automated ones, which has had the added benefit of reducing errors. Reporting for development and other areas have been simplified, saving valuable staff time. Says LaFlam, "By having our system set up and processes in place, it's helped me be much more efficient when meeting with my ED and providing her with relevant information. It's saving me a ton of time."
It's critical to get executive buy-in for investing in a CRM system, including making the business case that the investment is worthwhile.
Organizations need to invest the time into maintaining a CRM system – it needs continued time and attention.
Don't create anything that's more complicated than an organization is able to manage itself.
If you have limited capacity to manage things, take your time so you have enough bandwidth to accomplish your goals.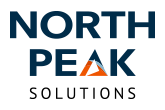 About North Peak
North Peak helps nonprofits and foundations increase institutional intelligence through healthy CRM (constituent relationship management) and/or GMS (grant management system) systems and practices. Contact Us to learn how we can elevate your organization's impact.