Creating powerful CRMs and setting up clients for long-term success is at the core of everything we do at North Peak. When we're working on a project, we don't just think about how it will turn out, we think about how it will be sustained. That's why we take the time to educate our clients on all parts of the project, including critical roles such as the role of a Salesforce Administrator (aka "Admin").
What is a Salesforce Admin, and why do I need one?
As with any platform, Salesforce provides a starting point to customize it. Over time, as your business grows, your CRM will need a lot of maintenance and attention. This is where a Salesforce Admin comes in.
Think of the Admin as the quarterback of the Salesforce team. Like a quarterback understands the various plays and formations, an Admin has a high level of understanding of the tools being used, including the data model, the data sources, the setup configuration, the data flow, and how it all comes together. And like the quarterback has full awareness of the field, the Admin understands the organization as a whole. They can see all the moving pieces and know how to best respond to challenges.
The Admin doesn't just know the CRM inside and out. They know their users too– how they interact with the system and the information they need to get out of it. They are motivated by helping their company get the most value from the CRM system.
What is the Admin's role during a CRM Implementation?
During implementation, the Admin is partly a project manager, supporting staff members to communicate what is needed from the system while also learning the system they will soon be managing. The admin also supports change management efforts. Specifically, they:
Coordinate meetings with stakeholders and work Implementation Standardize previously ad hoc processes that will run through Salesforce.
Ensure team members meet deadlines for deliverables.
Communicate with organizational leadership about project progress.
Participate in the data migration process to identify critical data, clean dirty data, review the data migration plan, and QA the final data migrations.
Help train staff on the new Salesforce.
Work with North Peak to mitigate project risks.
Learn the system's ins and outs so they are prepared to take on primary management of the CRM at launch.
What does an Admin do on an ongoing basis?
As the person in charge of the ongoing care and feeding of your CRM, the Admin will be responsible for:
With the executive stakeholder, power users, and leadership, making sure the system supports teams' processes and provides users with the insights they need.
Regularly checking in with users to see if they're happy with the system or have ideas for improvement.
Maintaining a roadmap of ideas for future system enhancements and with the executive stakeholder, power users, and leadership, prioritizing and executing that work.
Responding to user questions and requests.
Maintaining CRM health– basically, making sure it's working as it's supposed to. This can include backing up the database regularly and performing regular checks to ensure that you don't have incorrect or duplicate information.
Maintaining system security. This includes user audits, reviewing user access, and staying up to date on all platform security updates and features.
Staying up to date on and communicating to other team members about future Salesforce releases and enhancements, and staying up to date on Salesforce best practices.
Creating and maintaining documentation, including user and technical documentation.
Developing and delivering user training.
Managing any third-party vendors.
The role of a Salesforce Admin is vast, involved, and critical for any organization's long-term success with CRM. Investing in a skilled, well-trained Admin will yield a high return on investment.
At North Peak, we offer Admin Development services to help admins hone their technical and interpersonal skills. 
As you reflect on how your Salesforce system can help you move the needle on your nonprofit's vision, consider how a well-trained, supported Admin can be a big part of that story for you. For more information about our Admin development services, reach out here.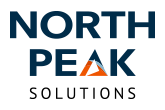 About North Peak
North Peak helps nonprofits and foundations increase institutional intelligence through healthy CRM (constituent relationship management) and/or GMS (grant management system) systems and practices. Contact Us to learn how we can elevate your organization's impact.