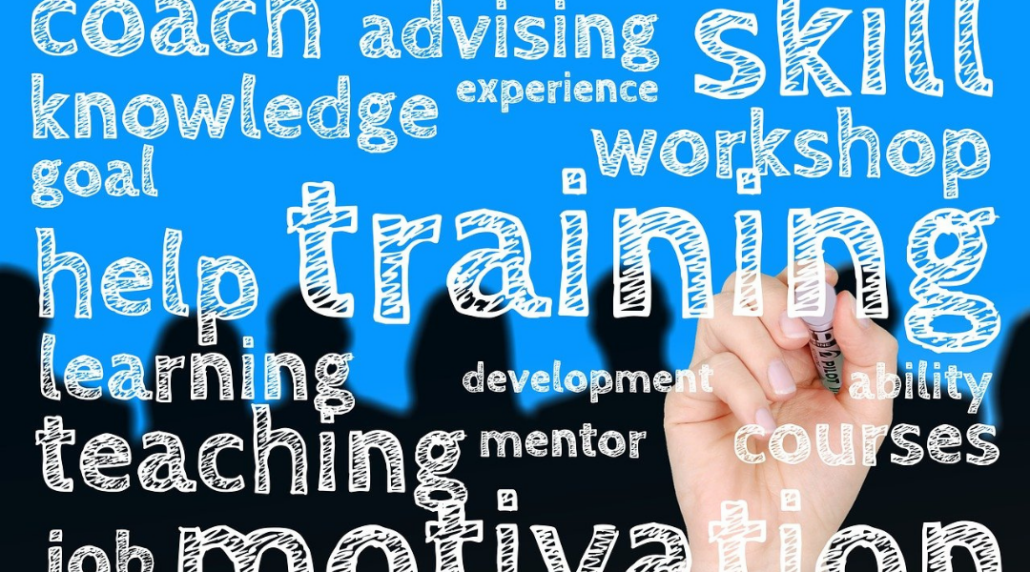 Maintaining a Constituent Relationship Management (CRM) platform or Grant Management System (GMS) can be complicated and time consuming, especially if your team doesn't have someone in place to fill the important role of Salesforce Administrator. Whatever the reason for not staffing the role—and there could be a lot of them!—it's worth considering bringing in an outside Salesforce Managed Services firm to perform the role of Salesforce Administrator.
So, when does it make sense to hire externally for the role of Salesforce Administrator? Here are North Peak's top five scenarios to bring in an outside person or team to handle Salesforce Managed Services.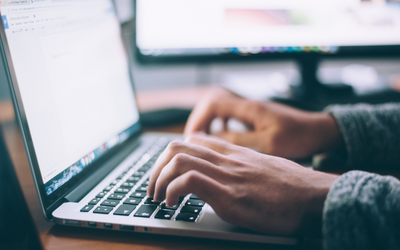 1. An Organization is New to Salesforce
Many organizations who are new to Salesforce are also new to having a flexible, scalable, integrated platform that can evolve to continually meet the organization's needs.
While the flexibility of the platform is great, it can also pose some challenges when the previous CRM/GMS system had been static, with minimal changes or updates.
We have found that a lot of organizations who transition to Salesforce were previously using a database with minimal functionality or customization options.
Some had even found themselves resorting to Excel spreadsheets for data management. While spreadsheets are useful tools in and of themselves, they often create a siloed effect by reducing communication and clarity around common goals, and make it difficult to maintain data accuracy and reporting across departments and program areas.
Internally, leaders and staff often do not have experience with managing the people, processes, and technology needed to be high-functioning in this fluid environment.
This is especially true with the keystone role of Salesforce Administrator; where one must be both technically adept to resolve system issues, and have the people skills and analytic ability to know when an overly technical solution is not the right approach. In these cases, it can be advantageous to hire an outside firm for Salesforce Managed Services.
The right firm brings seasoned professionals that are ready to perform at a high level without the organization needing to learn and manage all the nuances of hiring and retaining for this new position.
Salesforce Managed Services teams also have a defined way of performing Salesforce Administration with process, procedures, and tools already in place. Organizations that hire a Managed Services team get hands-on experience with that firm's methodology and cadence for the daily work of Salesforce Administration. This is a great educational opportunity for organizations that might eventually bring this job in-house; systems and best practices can be put in place for new staff, which frees up organizational time and resources.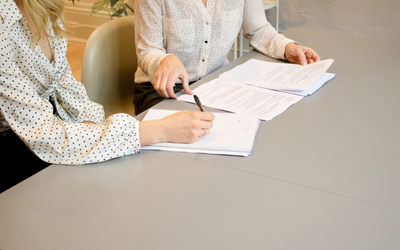 2. The Salesforce Admin Position is Part Time
For some small and mid-sized organizations, the scope of Salesforce needs might only justify a part-time position. We've seen organizations attempt having split-roles in-house, where a person might be 50% Salesforce Administrator and 50% Development Associate or Grants Administrator.
Typically, this approach involves training up an internal person on the skills necessary to be a Salesforce Administrator. This is a tall ask, especially for a person that can only dedicate part of their role to this job.
For the vast majority of folks tasked with being a part-time Salesforce Admin, the complexity of the platform and the time involved to build their skills makes this a failing venture. Rarely do staff develop beyond being a knowledgeable Salesforce user and trainer. That limited outcome is still a good addition to the team, but it's not enough to sustain a healthy database.
We've only seen this approach work with self-motivated individuals who see a career path with Salesforce in their future. In those cases, the team member often uses this opportunity as a stepping stone to their next full-time gig as Salesforce Administrator, leaving the organization right back where they were.
In these kinds of situations, it can make sense to hire a Salesforce Managed Services firm for Salesforce Administration. This ensures that a team of experts are handling all aspects of the CRM/GMS system, and allows the present team to stay focused on what they do best.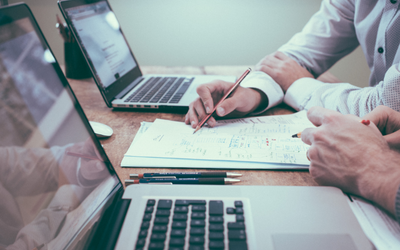 3. Salesforce Managed Services Keep Leadership Focused
With an external Salesforce Managed Services team in place, Executive Stakeholders and Power Users have a skilled professional to guide them as they learn to navigate the complex system of solution design and delivery.
This helps ensure the team is engaging with the platform with best practices in mind, resulting in achievement of the desired outcomes.
A Salesforce Managed Services team is also a valuable resource when it comes to troubleshooting, building new functionality, or training new users. Again, this frees up organizational leadership, allowing them to focus on big picture goals and outcomes, without worrying about training and managing a new Salesforce Administration staff member.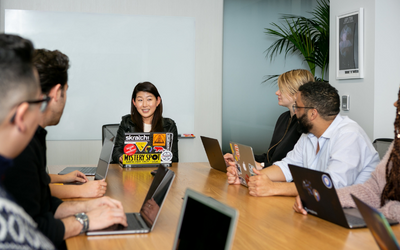 4. A Managed Services Team Can Support Salesforce Admins
Even if hiring in-house, a Salesforce Administrator will most likely need support with complex technical situations and advanced business requirements.
Whether this comes up regularly or periodically, it will be necessary for the Admin to have a resource to rely on when it comes to the more advanced components of their job.
Firms like North Peak are staffed by people whose goal (and passion!) is to understand how these tools should be best leveraged for nonprofits and foundations. This provides the Admin a strong base of skilled technicians, business analysts, and consultants to call on for advice and support.
In these cases, Salesforce Managed Services are used as more of an Advanced Support role. The in-house Admin focuses on maintenance, user engagement, and supporting executives and leaders with data and analysis. The Salesforce Managed Services team can then handle some of the tougher, more complex issues, while also managing the roadmap of feature enhancements that will elevate the team's work.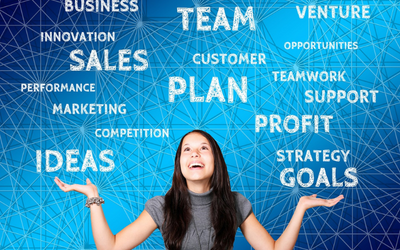 5. Salesforce Managed Services Enhance Organizational Flexibility
Outsourcing the role of Salesforce Administrator can provide more flexibility when it comes to the time and resources that are allocated to a Salesforce instance.
Organizations can more easily scale up or scale down the work volume as their business needs change throughout the year. This helps ensure that an organization does not need to keep a full-time employee on payroll even when work is slow.
Another consideration is timing. 'Now' might not be the right time to hire in-house, making Salesforce Managed Services a good option to fill a time gap.
Possible reasons for not hiring an in-house Admin include freezes, budget year timing, or simply a period of evaluation that may include questions like: is it still right to staff this position in-house? Is there a better mix of in-house and external team members to meet your needs? Is hiring right now even possible?
In these situations, Salesforce Managed Services staff are typically ready to hit the ground running, and can buy organizations valuable time to figure out the way forward, while getting professional Salesforce services at a competitive rate.
Learn More and Next Steps
As you've seen from these five scenarios, there are a lot of factors that should be considered when an organization is deciding whether to hire an in-house Salesforce Administrator or bring in an external firm to perform Administrator duties under the umbrella of Salesforce Managed Services.
All of these reasons (and many more!) prompted us to launch our Salesforce Managed Services, and since then we've seen it benefit many nonprofits and foundations.
If you're curious about Salesforce Managed Services or have questions about how it could help your organization, please contact us for a free 30 minute consultation. We'd love to help you find the best Salesforce Administration option for your team.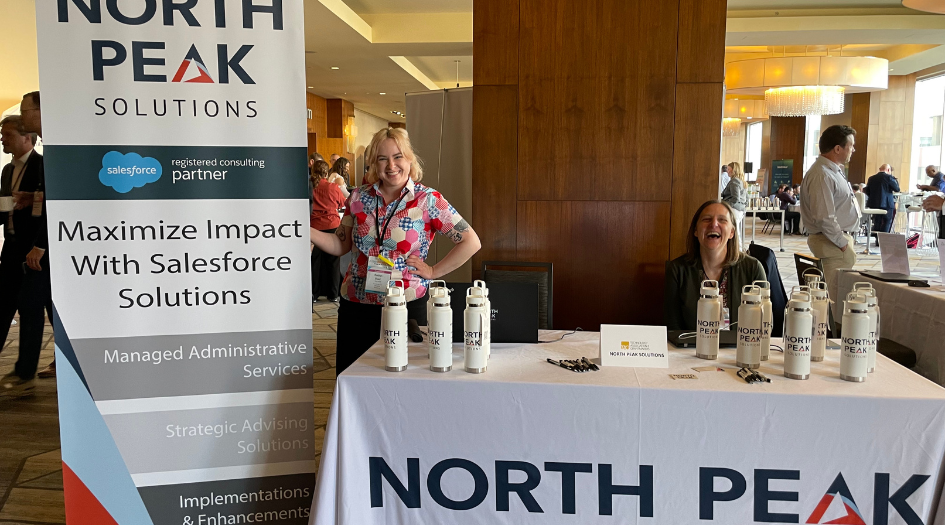 North Peak provides Salesforce-based services for nonprofits and foundations who want to utilize the power of high-functioning CRM and GMS platforms to become and stay data-driven. We achieve this through a holistic set of services, tailored to the needs of nonprofits and foundations.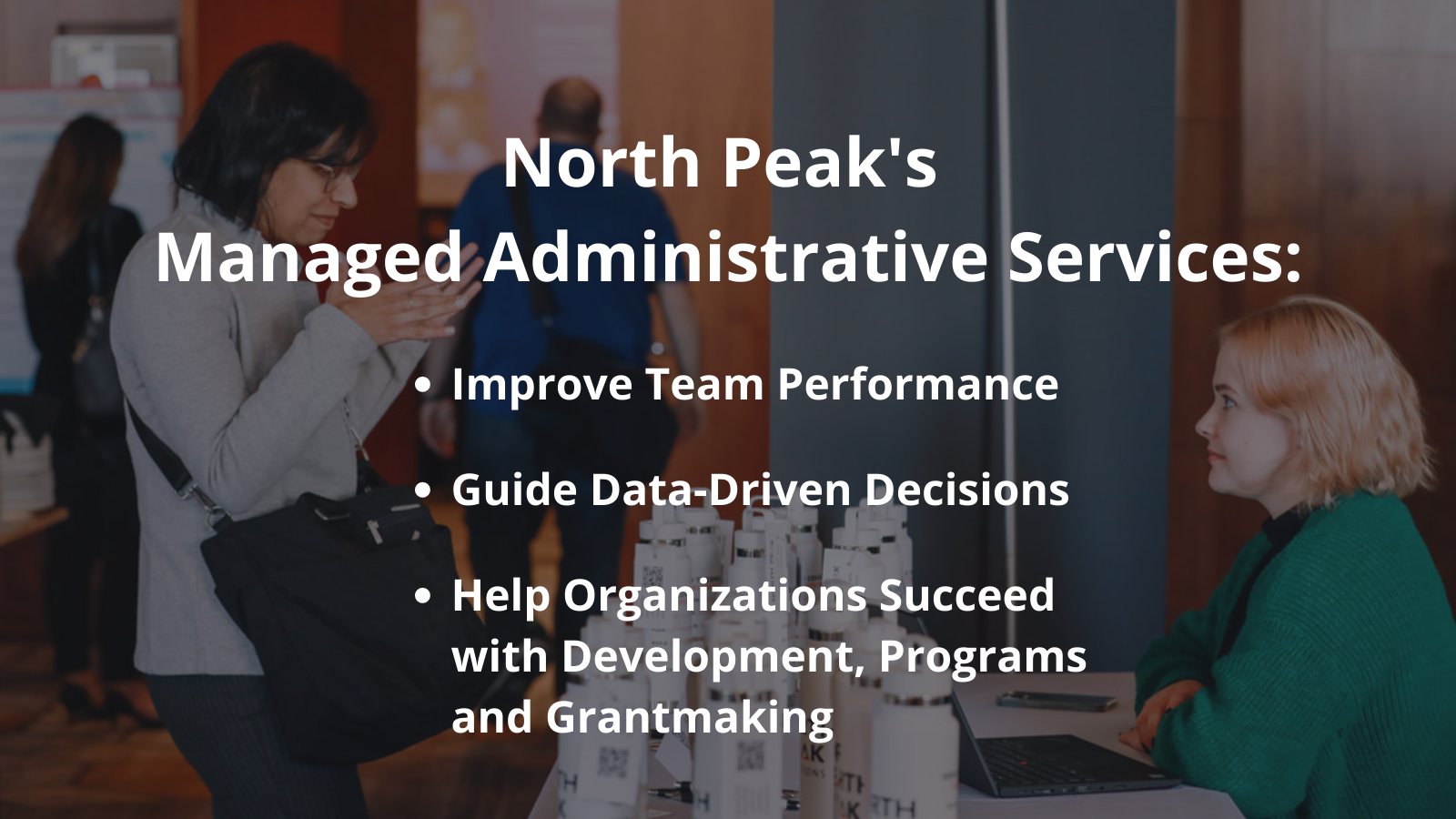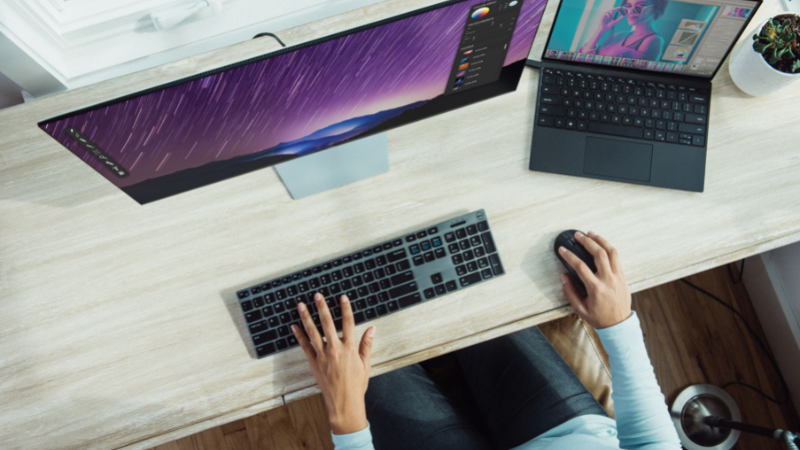 If you're considering implementing Salesforce for your nonprofit our foundation, need help with Managed Administrative Services, or simply have questions about how to transform your organization to become more data-centric, we'd love to talk! Contact us for a free 30 minute call.