In this Outbound Funds update we're diving deep into a use case for a community foundation that's using the package to streamline their grantmaking processes and gain insights on the organization they serve. We also have a big update from the team on a newly released version of the package. Read on for the details!
Package Upgrade
The team has updated to a new version of the Core package of Outbound Funds! What's changed: 
The Funding Request and Funding Program objects are now related via lookup. In previous versions, they had a master-detail relationship. The new lookup relationship between the objects provides flexibility for organizations working with Communities, enabling more control over how data displays to Communities users while allowing organizations to avoid purchasing upgraded licenses. 

This new version has passed AppExchange security review as part of Open Source Commons! This means you can install this package with the same confidence you have when you install apps from the AppExchange. Plus, it won't count against Salesforce object limits. 
To upgrade your package, follow the steps outlined on GitHub.
Note that the NPSP Extension package isn't directly impacted by this upgrade, however, the team recommends you be on the most updated version of both packages so that you can get the most out of Outbound Funds. When upgrading the Core package in an org using the NPSP extension, you will be prompted to upgrade the extension at the same time you upgrade the core package.
Read more about this open source product for grantmakers.
M&M Area Community Foundation Case Study
The M&M Area Community Foundation (MMACF) serves charitable organizations in Marinette County, Wisconsin and Menominee County, Michigan and has been using Outbound Funds for a little over one year. The organization manages 124 Endowed Funds and makes 70-80 grants annually to nonprofits via three grant cycles. 
We spoke with Patrice Sessler, Finance and Program Director, about the team's experience with Outbound Funds. Prior to implementing, the team didn't have technology to help track and manage grantmaking and they struggled to gain insight into the scope and impact of their efforts. With growth in grantee applications over the last several years and a team of 3 people, this approach was becoming complicated and costly.
MMACF needed a solution that would enable staff to facilitate the grantee experience from the point of application submission through award and reporting. And, they needed to see their data in real time and in one centralized place. Enter Outbound Funds! A member of the Council of Michigan Foundations, the MMACF team learned about the package from Bill Corkill, Senior Vice President of Information Technology & Membership Systems at CMF and Outbound Funds team member.
After implementing the Core package in spring 2018, they're now tracking application requests totals in real time, enabling the team to see at a glance the total that's been requested compared to available funds. Patrice says, "Having that context is just much more efficient– before, data was not compiled until the grant cycle closed. Now it's entered in real time, so we can see, 'ok this grant cycle has $27k to grant, we have requests totaling $30k so far.'" With this information, the team can better evaluate the overall need of the organizations and scope of the programs throughout the counties.
Having that context is just much more efficient– before, data was not compiled until the grant cycle closed. Now it's entered in real-time.
They're also able to see each applicant's historical engagement with MMACF, including past applications, awards, and related deliverables, which the team and the grantmaking committee considers in application review, site evaluations, and grantee exit interviews. Patrice shared that having all of this information readily available helps improve the grantee experience. "We're more responsive because the information is easy to find for everyone in the office."
Another big win that came with new visibility into their data was ready access to the number of grants given to any given organization. Patrice explains that MMACF hadn't publicized their grantmaking efforts widely in the past, and people incorrectly assumed that they only focused on the cities of Marinette and Menominee, not the counties. With new insights into where their funding was going, MMACF has been able to strategically extend their reach and diversify their grantee pool throughout these counties.
The team is looking forward to comparing full data sets for 2018 and 2019 at the end of this year. Thank you to Patrice and the MMACF team for sharing your Outbound Funds journey with us!
Other Case Studies
Outbound Funds is an intentionally flexible solution that can mold to fit many different organizations' needs. See these articles for information on how other nonprofits use the package: 
Keep in Mind
The team is currently working on the next release which will include a way to easily schedule disbursements.

Ideas/Issues have moved to GitHub issues so the community can see what's being worked on or considered as future fixes or enhancements to the package. 

View on GitHub.
Thanks for reading, and thank you to the entire Outbound Funds team for their continued great work!
Implement the application! Then, share your story! The Outbound Funds team takes your use cases and feedback into consideration as they continue to optimize the package. Find the package and related documentation in the Power of Us Hub, and submit your feedback here.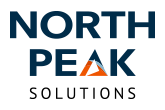 About North Peak
North Peak helps nonprofits and foundations increase institutional intelligence through healthy CRM (constituent relationship management) and/or GMS (grant management system) systems and practices. Contact Us to learn how we can elevate your organization's impact.