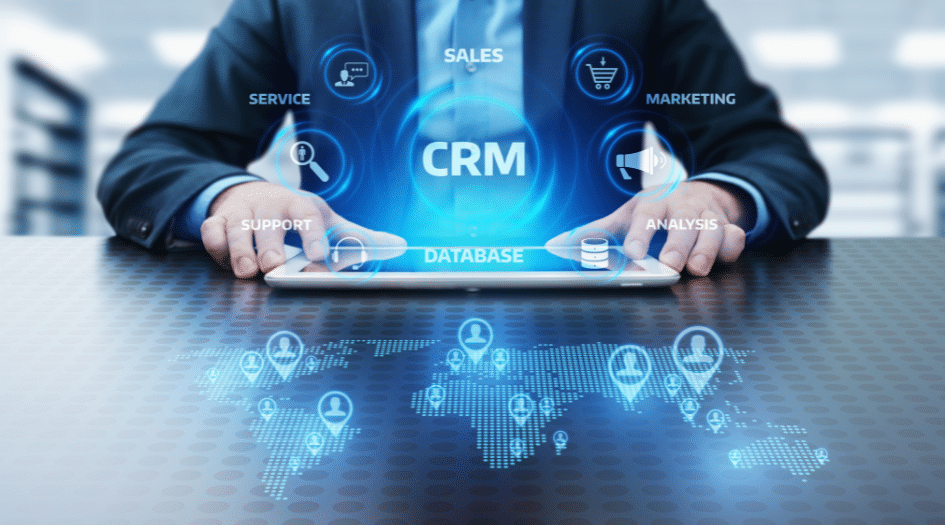 Preparing for a Salesforce implementation will help ensure a smooth transition from your old database to a new Salesforce platform. Whether Salesforce is being implemented as a new Constituent Relationship Management (CRM) tool or a new Grant Management System (GMS), there are several key elements that will lead to a successful implementation. These include keeping organizational values and mission front and center, allocating enough resources for the initiative, and being open to reviewing and refining workflows and processes.
Below you'll learn more about the 6 ways to prepare for a Salesforce implementation with North Peak.
1. Keep Strategy & Values Front and Center
Firstly, organizations need to understand what they want to accomplish before they begin a new Salesforce implementation. Most of us probably know that one of the most exciting aspects of Salesforce as a CRM is its adaptability. This means that it's possible to build the system around what the team needs, rather than trying to fit the team to the system. In order to make the most of this functionality, an organization's purpose, strategy and values need to be front and center throughout the entire process. Even if you're clear on what those key points are, it's still helpful to consider the following questions:
Purpose and mission: Why does the organization exist? What does success look like? How is the mission achieved?
Strategic plan: How is the organization achieving its mission? What are the long and short-term strategies and objectives that define what the organization does?
Organizational values: Who is the organization and how does it behave? What values guide the work of the organization?
With the answers to those questions acting as a guide for the implementation, the team can now start to explore how the Salesforce initiative should impact your organization.
It's also important to document the desired impact for the project; both at the organizational level, and within all departments that will be served. How will success with this initiative be measured? What metrics or tests could be used to measure positive improvement as a result of the implementation? When in doubt, always remember to bring the focus back to the organization's strategy, purpose and values.
2. Practice Change Management
The second important point to note is that Salesforce implementations are transformational initiatives. With anything new comes change…to workflows, to expectations, to the tools people use to perform their work on a daily basis.
The goal with Salesforce is to elevate how organizations work by improving their relationship with technology. When it comes to a Salesforce implementation, the main elements of successful change management should include:
Have a plan (so people can trust in the process)
Engage early (give people time to contemplate the upcoming changes and be involved along the way)
Communicate often (keep staff informed of major milestones, progress, next steps, etc)
Listen well (so staff know they are being heard)
Follow-through (builds trust among people and teams)
With the awareness that change is an integral part of these initiatives, it's important to begin practicing change management early. This helps teams be more prepared for the new CRM workflows.
3. Acquire Enough Resources
Third in our list has to do with resources. All new CRM implementations require proper resourcing to support the initiative. This is easily summed up as budget and staff.
Budget: With the flexibility provided by the Salesforce platform, organizations may not be entirely clear on their exact solution until they are through Discovery (phase 1) of the project. The Discovery phase is a crucial step in a successful implementation initiative. It gives the consultant and organizational team the opportunity to unpack, explore and value everything that was initially identified as a need. Findings from the Discovery may then impact the overall cost of the implementation. When selecting a partner we always suggest asking for a budget range. Earmark the higher number when setting aside the total budget for the initiative, and aim for the lower number during implementation.
People: Salesforce implementations often target organization-wide benefits and are cross-departmental in nature. We don't recommend outsourcing all the roles required for a successful implementation; many can only be represented by knowledgeable and engaged in-house team members who are champions for the cause. The amount of people needed, and the types of roles to be filled, will vary based on organizational size, areas of expertise and staff capacity. For a deep dive into the types of roles staff will need to fill, check out our article, Salesforce: Tips on Staffing for Success.
4. Have a Timeline
Next, let's talk about timing. Is there a major milestone that the Salesforce implementation project has to be completed by? If so, plan for a start date that provides enough time and a cushion for unknowns. If the team hasn't finished their selection process in time or the start date is pushed back, then it's likely the launch date will be pushed back too. This could also be an indication that the team needs to tighten up its participation in the process. When it comes to timing we have found that missing one deadline makes it more likely that others will be missed in the future.
5. Be Prepared for Data Migration
It's next to last in our list, but one of the most important aspects of a Salesforce implementation has to do with data. Oftentimes, clients coming to North Peak have technology that is ill-suited to their team's needs. Data is often stored in more than one place (spreadsheets, emails, etc) and the integrity of the data is questionable. This makes accurate reporting a challenge. Most teams want to migrate some or all of their legacy data as part of the implementation, and there are a number of points to consider when preparing for the migration. These include:
Data volume: How many records do you have stored? Consider if all of your legacy data needs to be migrated, and if not choose a cutoff date and set a plan for storing the legacy records that do not migrate over.
Type of data: What kind of data is your organization tracking? Are there any changes that you'd like the new system to track?
Data quality: Duplicate records, we're looking at you! Now is the time to dedupe so your data is as clean as possible in preparation for the migration.
Timing and staff capacity: Preparing and reviewing data for a Salesforce implementation takes time and staff capacity. Make sure there is a project lead within the organization who can handle/delegate tasks, and provide support and follow-up as needed.
6. Identify Workflows and Process, and be Prepared to Change Them
Finally, clients planning for a Salesforce Implementation have the perfect opportunity to identify and review workflows, systems and tools. As mentioned before, change management is an essential element of the implementation process, so this is a chance to consider what works and what doesn't. As a team, take the time to document this information. Make sure to identify all the tools each team uses, the challenges or benefits of those tools, and what information is connected vs siloed.
Identifying workflows and processes will help teams clarify the overall goals of the new implementation. This makes it easier to identify gaps that the new system can fill. It's also a good opportunity to prepare for the inevitable workflow improvements that will come with the new CRM.
Summary and Next Steps
In conclusion, preparing for a Salesforce Implementation with North Peak is an exciting opportunity to review and refine systems and processes that may (or may not!) have been working for your organization. By keeping organizational strategy and values front and center, teams will ensure that the new system connects to and supports their mission-driven work. And, with the adaptability and customization options that Salesforce provides, organizations will be well on their way towards making more informed, data-driven decisions.
No matter where you are in your Salesforce CRM or GMS journey, we'd love to support you! Contact us today to learn more.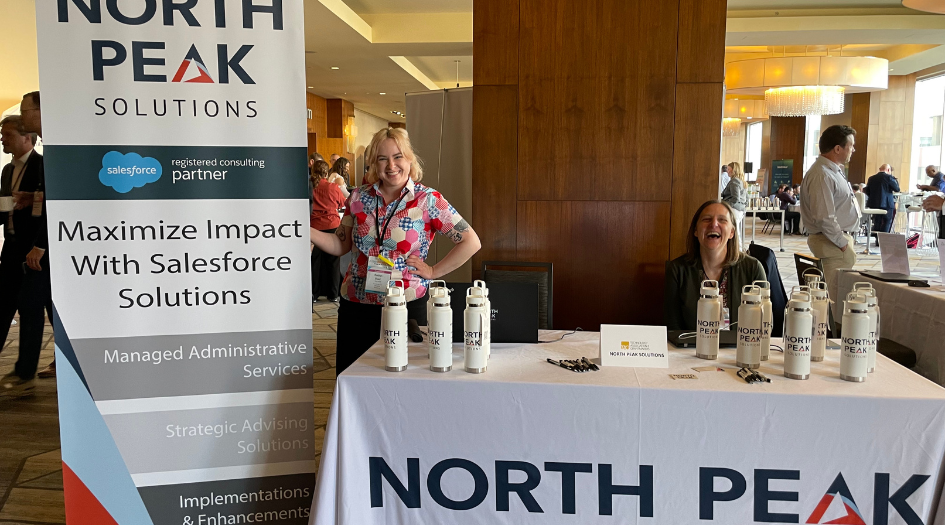 North Peak provides Salesforce-based services for nonprofits and foundations who want to utilize the power of high-functioning CRM and GMS platforms to become and stay data-driven. We achieve this through a holistic set of services, tailored to the needs of nonprofits and foundations.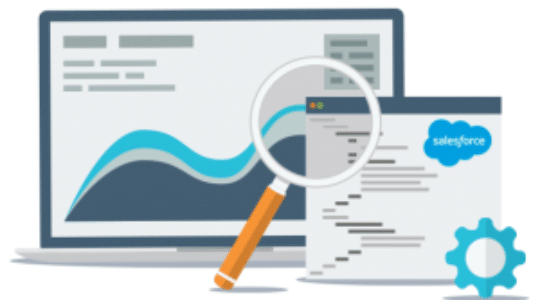 High-functioning CRM and GMS platforms are mission-critical elements that support organizational success. These platforms guide leaders with critical insights, support staff in their work, and ensure that constituent information is managed correctly. Read Salesforce: Tips on Staffing for Success, to learn more.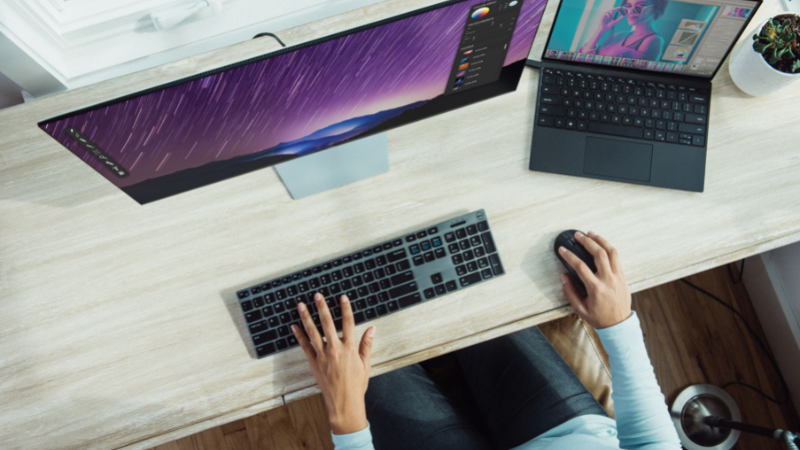 If you're considering implementing Salesforce for your nonprofit our foundation, need help with Managed Administrative Services, or simply have questions about how to transform your organization to become more data-centric, we'd love to talk! Contact us for a free 30 minute call.