Rebuilding Together is a network of 130+ local affiliates and a national office that repair homes, revitalize communities, and rebuild lives.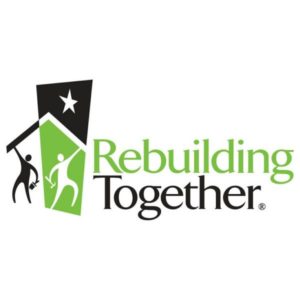 Challenges:

No central system or process for fundraising, program, volunteer, and client management limited the network's ability to measure impact, share learnings, and leverage economies of scale in their technology solutions and business process
Solution: Collaborative CRM Implementation, Cohort Onboarding
The Rebuilding Together Success Pack (RTSP) is a managed package designed specifically for the Rebuilding Together network and launched as a pilot with 5 affiliates in 2016. Since then, 30 additional affiliates have implemented the application, following a 'cohort-style' onboarding process where groups of affiliates undergo a coordinated project to migrate to a new Salesforce instance. Each affiliate has their own Salesforce org, and in migrating at the same time as other affiliates, they have the opportunity to share costs and collaborate with affiliates grappling with similar decisions and challenges. 
The RTSP application has been steadily enhanced, averaging two new releases each year. The app recently passed Security Review and is now an official ISV app with Salesforce.org, which opens the door to capabilities for further decreasing the cost of onboarding and for improving support for the application.