About
Started in 1973, Rebuilding Together is a nonprofit focused on bringing volunteers and communities together to improve the homes and lives of our neighbors and strengthen our communities. The organization leverages a national network of 140 affiliates to deliver services in communities throughout the country, utilizing nearly 100,000 volunteers to complete approximately 10,000 rebuild projects per year.
Challenges
North Peak and Rebuilding Together began working together in 2016. The organization was preparing for growth and seeking to increase collaboration and cohesion across the network. Investing in CRM technology was core to their strategy. At the time, each affiliate was using their own CRM solution— ranging from excel- and paper-based systems to CiviCore and eTapestry (a Blackbaud product)– to manage volunteers, programs, and fundraising. 
These solutions were unique to each affiliate, and they were time- and resource-intensive to maintain. They also created some big challenges for individual affiliates and for the network.
Barriers to high-quality volunteer engagement
Volunteers often weren't able to indicate their interests to be matched for right-fit projects, volunteer captains couldn't directly access volunteer rosters, and there was no platform affiliates could use to share information with volunteers. These issues threatened affiliates' ability to sustain and grow their volunteer base.  
Limited insight into program needs and impact
Existing program management systems provided limited reporting on key metrics. Affiliates struggled to easily report on the number of projects completed and their results, trends in cost per repair, relative need for repairs based on geographic area, and more. This made it hard for staff to effectively plan for their community's needs and expand their reach.
Lack of tech-enabled systems for donor management
Many affiliates weren't using technology to manage fundraising efforts, so data often lived in multiple places. Staff spent substantial time and effort to track progress to fundraising goals, funder interactions, and next steps, and to manage forecasts and pipelines. These challenges got in the way of data-driven development strategies and efforts to grow fundraising. 
The national Rebuilding Together team envisioned a CRM that would help all affiliates overcome these hurdles.
Project Goals
The Rebuilding Together team believed a shared CRM solution would get their network to a stronger, more sustainable place. To be successful, this solution would need to: 
Provide one system to manage volunteers, programs, and fundraising, including analytics to support data-driven decision making in these areas

Support standard approaches to common processes that save admin time and enable scaled operations, locally and nationally

Help create a connected network where affiliates and the national office can work together more productively

Be affordable and easy to use for all affiliates, regardless of staff size and budget
Delivering on these outcomes would result in better engaged supporters and more homeowners served. 
A managed package is a type of Collaborative CRM, where each affiliated organization acquires their own Salesforce org. The managed package is effectively an app that's installed in each org. Each organization has the full power of the Collaborative CRM platform and can further customize their Salesforce around their specific needs. Learn more about this type of solution here. 
Why was this the right approach for Rebuilding Together? 
The affiliated organizations had shared goals for their CRMs: they wanted to save admin time, create higher quality experiences for constituents, and gain insights into and increase their impact. 

They had common approaches to key business processes.

They were in a great position to take advantage of economies of scale: with many affiliates of all staff and budget sizes, it was unlikely many affiliates would be able to independently adopt a high-quality solution. Pooling resources across the network meant every affiliate and the national office could invest in a better solution than any sin

gle organization could afford on their own.
North Peak and Rebuilding Together came up with a plan: create a managed package built on Salesforce that would provide a standard feature set to manage volunteers, programs, and donors. Affiliates could then choose to customize their Salesforce further. 
The Pilot
North Peak collaborated with 5 affiliates and the national office to design a pilot solution. If the Collaborative CRM was going to be embraced by the network, affiliates needed to see their perspectives in its design. The national office facilitated and oversaw the project, while affiliates made final decisions on most features and functionality.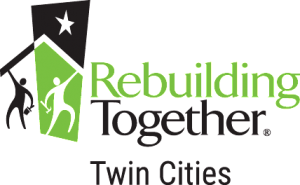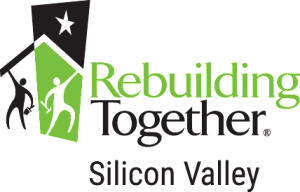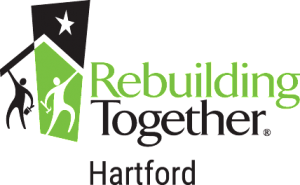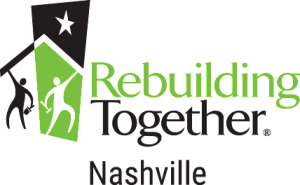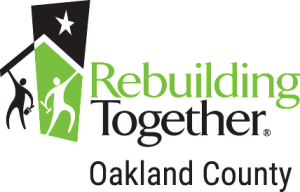 Affiliates that participated in the RTSP pilot.
This process produced the Rebuilding Together Success Pack, or the RTSP. The pilot package was built on Salesforce.org's Nonprofit Success Pack (NPSP) and included functionality for:
Volunteer management,
including an online Volunteer Center where volunteers could provide information and availability, sign up for projects, and review upcoming jobs. In Salesforce, staff manage volunteer onboarding, job assignments and updates, and ongoing volunteer engagement. 
Program management,
including a custom Salesforce object for service applications, where staff were able to manage and track incoming applications, repair and project information, and impact summaries. With this data in one place, staff could provide detailed reporting to stakeholders and make decisions about how to best deploy resources to respond to community needs.
Fundraising,
including NPSP functionality for donor management and reporting and dashboards for critical fundraising metrics.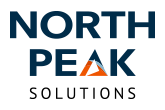 About North Peak
North Peak helps nonprofits and foundations increase institutional intelligence through healthy CRM (constituent relationship management) and/or GMS (grant management system) systems and practices. Contact Us to learn how we can elevate your organization's impact.