RTSP Today and in the Future
Today, there are more than 40 affiliates using the RTSP, and new organizations are onboarded regularly. All affiliates on the package receive onboarding services and ongoing support from the RTSP Support team–a group of national office and North Peak staff. A cohort-based onboarding model creates informal learning communities among affiliates, who support each other during the process.
A big advantage is the cohorts of other affiliates [we can] use as a resource. It's been very beneficial to talk to sister affiliates that are using the same package. – Arlington/Fairfax/Falls Church Affiliate
This approach is cost-effective: since bringing the first affiliates onto the platform, onboarding costs have been reduced by 50-75%, making the solution increasingly accessible to affiliates with limited capacity and resources.
The RTSP is continually enhanced through upgrades released twice per year. Since the package is managed, new versions are managed centrally. This helps ensure the technology is sustainable and that affiliates are in line with their peers when it comes to process and data management. New functionality in recent releases includes:
Volunteer Management
The Volunteer Center now also serves as a portal for Lead Volunteers and Volunteer Coordinators, where they can easily manage rosters. Lead Volunteers can add non-registered volunteers, update registered volunteer records, and email their volunteers through the site.
Program Management
The RTSP now includes a customizable online application that integrates with the custom Service Application object. Staff can now track contractor bids and project costs to get a better picture of how program funds are used.
Donor Management
The RTSP now includes a Sponsorship object to track volunteers and monetary sponsorships for Projects and distinct fundraising initiatives. Fundraisers can now directly relate supporters to their impact and track progress to goals at a more detailed level.
The future of the package is governed by the National Office and a Product Advisory Committee. All affiliates on the RTSP can nominate a representative for the committee, who suggest and test feature enhancements prior to release. Jerod Frenzl, manager of the RTSP, shares that affiliate engagement is critical to the project's ongoing success. He offers advice for organizations considering similar projects: "I think one of the most important things to do is get the affiliate organizations onboard by engaging them in the process from the beginning. We started with a pilot group of affiliates that help direct the plan for the buildout. We have continued to engage our affiliates by creating the Product Advisory Committee. These affiliate leaders bring their ideas and feedback on the RTSP to ensure that new releases are successful and benefit the end users."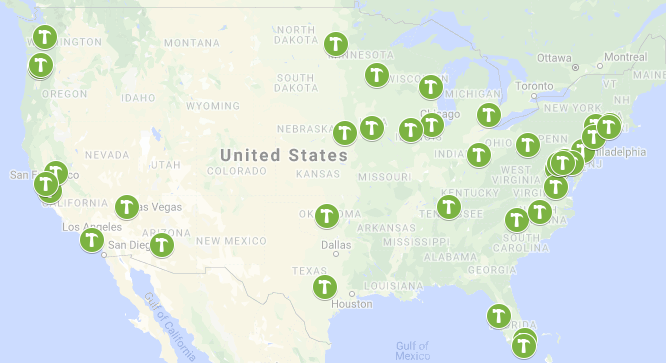 Rebuilding Together affiliates using RTSP
Planned improvements include new reports to support data sharing between the national office and affiliates that will help identify trends and best practices across the network. Jerod says, "One of our biggest goals is to see growth in the network and in our data. The RTSP will be essential for affiliates that are looking to the future and seeing how they can grow. Improvements and standardizations in program management and fundraising will enable them to show the need and impact of their work. This can also help make the case for Rebuilding Together as a way to address housing needs in other communities across the country."
Impact & Results
The RTSP has proven an affordable, accessible option for affiliates. Today, more than 40 affiliates are using the package, and more continue to sign up.
[RTSP] has provided a vehicle to help support affiliates in their growth and advancement in their communities. It also created an opportunity to standardize our process and systems at the national level. – Jerod Frenzl, Manager, RTSP for Rebuilding Together
Affiliates report they are able to save time and accomplish more using the RTSP. According to a survey of affiliates using the RTSP, a majority find their abilities to manage service recipients, volunteers, and projects has increased. According to this same survey, affiliates report a 17% decrease in time spent on administration.
Within 3 weeks, we had over 300 volunteers sign up through our RTSP Volunteer Center. This saved us about 40 hours of staff time! – Richmond Affiliate
Affiliates are able to more effectively engage supporters and serve more people. As Washington County Affiliate shared, a central, trustworthy source of data means teams are better storytellers for their organizations. It also means organizations can make informed decisions about how to best leverage resources.
We had almost 1000 volunteers. We had almost 800 of them sign up using the Volunteer Center. I don't think we ever had that ratio with Civicore. – Silicon Valley Affiliate
The network is moving toward a more connected, more collaborative future. With more affiliates adopting the RTSP and new offerings for support, training, and data reporting, Rebuilding Together is on the path to increased transparency and collaboration. The national office has seen the benefits of this shared CRM already, and views this effort as a long-term strategy for sustainability.
[The RTSP] improved our communications with our homeowners… It also helped set us up for our next step as an organization. I think if we can get all the affiliates on this platform it is going to raise the bar for the network and the impact we can have in the local communities. – Oakland County Affiliate
Learn More About Collaborative CRMs
Join this Salesforce Power of Us Hub group to connect with organizations using, building, and considering CCRM solutions.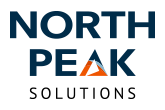 About North Peak
North Peak helps nonprofits and foundations increase institutional intelligence through healthy CRM (constituent relationship management) and/or GMS (grant management system) systems and practices. Contact Us to learn how we can elevate your organization's impact.