'Salesforce has officially announced that they will be retiring NGOC on January 31, 2023, and organizations using NGO Connect will not have access to its functionality from January 31, 2023 onwards.
If you are wondering what actions you can take in your organization to make this transition as smooth as possible, we have some tips for you.
Is The Move from NGOC the Right One? 
If you're considering moving from NGOC, the first thing to know is that it's a big task. We recommend a simple litmus test to understand if it's worth exploring– ask your team: 
Do you manage part of your work outside the system because it is not adapted to your needs?

Are you able to report on your most essential data? 

Can you get complete and accurate revenue reports? 

Can you access a 360 view of their constituents? Do you trust the data?

What's your long-term plan for the system? If it's expected to be dynamic and continue to expand or evolve to meet more of your team's needs then it's wise to consider that NGOC is no longer being actively developed.
If you aren't satisfied with your answers to one or several of these questions, it's likely time for a change. 
Create a Vision
The first thing to do when planning for the move from NGOC is to create a vision for where you want to be in the future. Considering the ambitious goals your team has and what's important to your organization, what kind of system do you need? What insights should it provide you? What should the user experience be like? As Raeni Sroufe, Manager of Global Business Solutions at Women for Women International (which made the move to NPSP from NGOC) advises, "Simplify. Forget about what NGOC has and how it works and create a vision agnostic of the product. Stop thinking about 'this is how we've always done it'." 
Make a Plan
A clear plan that considers project goals and available resources (staff, time, funds) is the first task for any CRM project. Teams can get a head start by starting to think about the analytics you need from your new system, outlining key business processes, and identifying any integrations and third-party systems you have or need. And most importantly, start talking to users to understand what they like and what they don't like about their existing systems, and how their jobs could be made easier. 
This kind of investigation may surface a lot of feedback. That's ok! Lean on your vision for your CRM to prioritize. Raeni advises teams to "think about what core functionality needs to be met in its purest form." A strong vision helps define what that "core functionality" needs to be. 
Beginning with a Discovery can be an effective way to clarify your plan and build broad buy-in for the larger project. It can also help ensure you identify & consider in your plan all connected systems and tools that will need to work with the CRM.  
Anticipate Compromises
We strongly believe that an NPSP-based solution is the right one for many organizations, in large part due to the flexibility it gives to teams to take a choose-your-own-adventure approach to CRM and select customizations and connected systems that work for them. 
When moving from NGOC to NPSP, teams might need to look to external systems for functionality that used to come out of the box with NGOC. For example: event management in NGOC is really robust, with features like table management and meal preferences. With NPSP, teams will need to think through whether to use another app or connected system to access this type of functionality, or choose to forgo it. 
Brace for the Data Migration
Data migrations are almost always a beast. But due to NGOC's complex data model, organizations will likely need to do substantial data cleanup and transformation to move to the more streamlined NPSP. For example, during the migration we did with Women for Women International, North Peak led the team in migrating 20 million records. Start planning your data migration as early in the project as possible.
We understand the idea of transitioning to NPSP may sound overwhelming, but it doesn't have to be. Our team can help you navigate the process and work with you to ensure a smooth transition. Reach out to us here!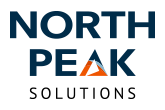 About North Peak
North Peak helps nonprofits and foundations increase institutional intelligence through healthy CRM (constituent relationship management) and/or GMS (grant management system) systems and practices. Contact Us to learn how we can elevate your organization's impact.