A new Outbound Funds package release is coming and more organizations are using the package to manage grant and scholarship programs. Read on for the details! 
If you're not familiar with Outbound Funds, the first installment of this series has the background you need.
Team Updates
The Outbound Funds team was recognized during the Nonprofit Kickoff and Open Source Community meetup at Dreamforce! Big thanks to the Salesforce.org Open Source team for drawing attention to the team's great work. 
The OBF team also met up at the Philadelphia Sprint in October to make headway on package enhancements and other key action items. The highlights:
In response to a 

Power of Us Hub

 post, the team built a Funding Request Role junction object. Similar to Opportunity Contact Roles, this object allows for multiple contacts to be related to a single funding request. 

The team worked on functionality to schedule Disbursements en masse.

The team started investigating use cases for managing GAU expenditures en mass. They're considering building a Lightning Component to support this– stay tuned! 

For people thinking about ways to get involved in this project, the team drafted a 

"How to Contribute"

 guide. 
The next sprint is March 30-April 1 in Atlanta. It's a great opportunity to contribute to this and other projects that benefit nonprofits using Salesforce.  
Green Infrastructure Leadership Exchange Case Study
The Green Infrastructure Leadership Exchange (The Exchange) is a practitioner network that supports communities seeking to accelerate green stormwater infrastructure implementation. Their small team had outgrown their spreadsheet-based system for managing a growing grant program. Two full-time staff and a consultant were spending substantial time managing data but were unable to analyze it in a meaningful way. As they thought about the future of their organization, The Exchange knew they needed a scalable process to manage their grant program that would also help them understand and communicate its impact.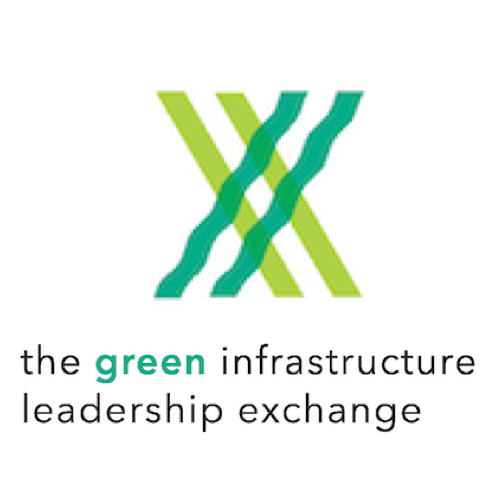 In 2019, North Peak worked with the team to implement Outbound Funds as part of their initial Salesforce implementation. They are using the package to capture and review applications for funding, track available and requested funding for their program, and manage internal deliverables as well as applicant and grantee deliverables. Implementing Outbound Funds helped the team streamline and standardize their grant management process, so they are better positioned to grow efficiently. North Peak customized the Funding Request object to support The Exchange's complicated categorizations for applications and funded projects, which is critical to measuring impact.
Now, their team is able to slice and dice project data based on intended and reported impact, they can assess trends among applicant organizations, and they can more easily manage a multi-step application process.
Full story here. 
Wilderness Torah Case Study
The mission of Wilderness Torah is to awaken and celebrate the earth-based traditions of Judaism to nourish the connections between self, community, earth and Spirit. The organization runs wilderness-based retreats around major Jewish holidays in addition to providing year-round, wilderness-based mentoring for young people in grades K–12.
They implemented Outbound Funds to manage scholarships for their programs. Recently, they started receiving more applications and launched an entirely new scholarship fund. With these changes, the team needed a more formalized approach to managing these data. They had been using a combination of custom Salesforce objects and spreadsheets, which created data silos. For example: information about scholarship funds, requests for financial aid, and scholarship awards were all housed separately. This made it difficult to see how much funding was available, to understand exactly where disbursed funding went, or to denote why an award was given.

With Outbound Funds, Salesforce provides summary and detailed information on their scholarship programs, from received applications to available funds to awards and disbursements. They use the package in combination with online application forms built with FormAssembly, which integrate with Salesforce to capture applicant and funding request data. Ben Rosenthal, Registrar & Salesforce Admin, said he was "grateful to find an option that would enable us to record information about applications in an appropriate object and collect key pieces of information, including files."
…grateful to find an option that would enable us to record information about applications in an appropriate object and collect key pieces of information, including files.
The team is looking forward to new functionality to support disbursement scheduling and is considering ways to use the package for other programs, including tracking discounts for program registration and fees.
Other Case Studies
Outbound Funds is an intentionally flexible solution that can mold to fit many different organizations' needs. See these articles for information on how other nonprofits use the package: 
On the Horizon
The next release is coming soon. It includes a new junction object–Funding Request Roles–which enables multiple contacts to be connected to a Funding Request, as well as new functionality to mass schedule disbursements. 
Thanks for reading, and thank you to the entire Outbound Funds team for their continued great work!
Implement the application! Then, share your story! The Outbound Funds team takes your use cases and feedback into consideration as they continue to optimize the package. Find the package and related documentation in the Power of Us Hub and on Github, and submit your feedback here.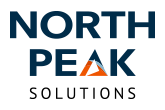 About North Peak
North Peak helps nonprofits and foundations increase institutional intelligence through healthy CRM (constituent relationship management) and/or GMS (grant management system) systems and practices. Contact Us to learn how we can elevate your organization's impact.