CRM Leadership Roundtables are informal virtual gatherings where leaders can share ideas and discuss challenges related to fostering CRM and GMS best practices. Below is a recap of the September roundtable conversation.

What Kinds of Topics are Discussed in a Leadership Roundtable?
The roundtables are intentionally set up to be open and flexible, allowing participants freedom to share thoughts and pivot to new topics as they arise. We also understand the importance of structure, and always provide a loose framework of topics/ideas to help guide the conversation. Below is an overview of the topics covered in the September CRM Leadership Roundtable.
Change Management
Change management is widely recognized as a critical element of success when it comes to how well staff adapt to transformational initiatives like CRM or GMS implementations. In the September 2023 roundtable we discussed how change management often involves questions like:
how to steward an organization from tracking data in a spreadsheet to using the new CRM/GMS platform
what kind of plan should be in place for onboarding new team members when there is turnover
how to set up training goals for staff who will be interacting with the database
Change can be hard, but when it comes to implementing new technology, the group agreed that executive support for the initiative is a critical component of success with the new platform, particularly as it relates to change management.
Pros and Cons of Salesforce integrations
Integrations can make processes simpler, streamline workflows and unite information across systems to produce comprehensive engagement reports for stakeholders. What's not to love about that? Well… it's true that integrations have the potential to simplify and streamline, and in most cases they do. That said, integrations are often a lot more complicated than they may first appear. The group came up with some important points to consider when it comes to integrations:
Think of them as mini projects involving investment in time and resources; they generally follow the same process as an implementation project with phases for: discovery, written specifications, configuration, testing, training, launch and post-launch support
Integrations can be costly to set up and maintain. It's not a given that two systems can be made to talk well within a reasonable budget. Consider the lifetime investment of the integration as compared to the value it will create. Is it worth it?
Custom built integrations can be more risky and expensive. There is a lot to take on beyond just 'making it work' including error management, re-running the sync for failed records, and modifying the integration when requirements change
If you're considering investing in an integration between Salesforce and a third-party system to support your workflow, it's a good idea to learn as much as you can about the product beforehand.
This includes the workflow that the integration needs, information sharing, and what options there are for the integration. We also suggest engaging various members of the team to help in the selection process. This brings in a variety of use cases and perspectives that may be helpful when it comes to making a final decision. 
Feature Development
When it comes to evolving teams, strategies and tactics, the CRM and/or GMS tools should be adapted to meet workflow needs. If an organization is using Salesforce, the system will need maintenance, administration, enhancement and growth. We discussed general best practices around vetting, designing, developing and releasing new features, as well as expectations around organizational in-house and external needs.
How to Secure Executive Support for Tech Initiatives
Executive support is a key element of success when it comes to CRM/GMS implementations. If they can act as champions of the CRM/GMS platform, executive leaders are uniquely positioned to help guide staff and ensure organizational success, while boosting enthusiasm for the new system.
Unfortunately, as we discussed in the roundtable, staff often feel that executive support for technology initiatives is lacking. So, how do you address that? One of the most important ways to secure executive support is to ensure your executive leadership understands the purpose and importance of the CRM/GMS platform. They should also be very clear on their role when it comes to tech initiatives.
Ensuring that executives are on-board might involve some hard and/or tactical conversations. You may need to bring in other voices, such as board members or other leaders with relevant experience.
Hopefully the result will be engaged leadership who are passionate about (or at the very least doing their part to be supportive of) the power of technology to improve relationships and make the organization more sustainable, scalable and informed.
How to Participate in a CRM Leadership Roundtable
Are you interested in attending one of our quarterly CRM Leadership Roundtables? Or perhaps you're an expert or leader who has some great info to share related to CRM management or best practices? If so, we'd like to hear from you! While our roundtables are currently invite only (to ensure small group size and appropriate subject matter) we are always open to bringing in new voices and viewpoints. Please contact Brian Pickett for information on how to get involved.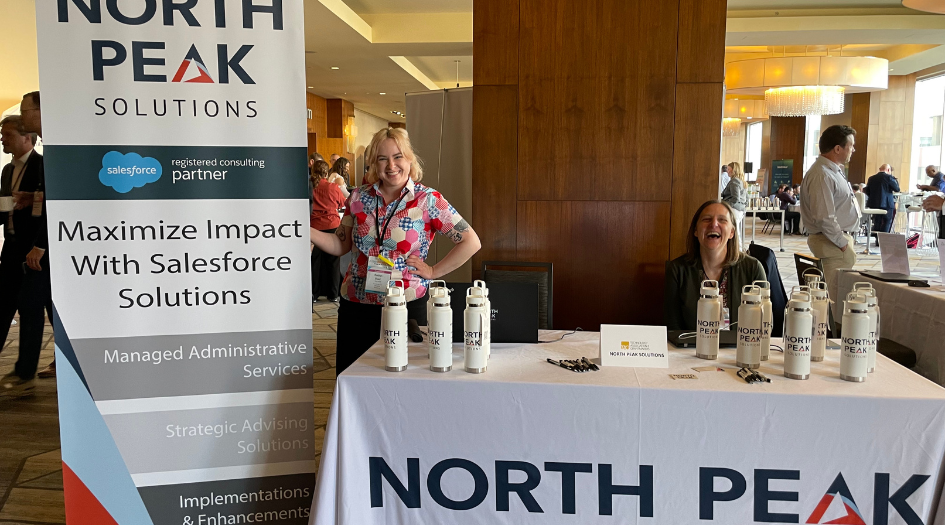 North Peak provides Salesforce-based services for nonprofits and foundations who want to utilize the power of high-functioning CRM and GMS platforms to become and stay data-driven.
We achieve this through a holistic set of services
, tailored to the needs of nonprofits and foundations.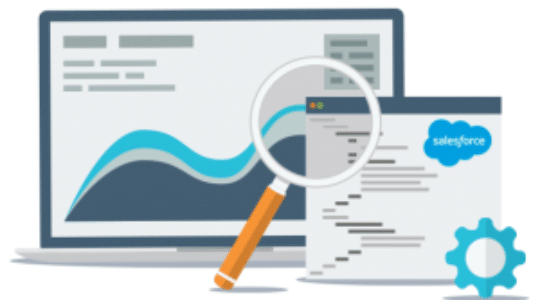 High-functioning CRM and GMS platforms are mission-critical elements that support organizational success. These platforms guide leaders with critical insights, support staff in their work, and ensure that constituent information is managed correctly. Read
Salesforce: Tips on Staffing for Success
, to learn more.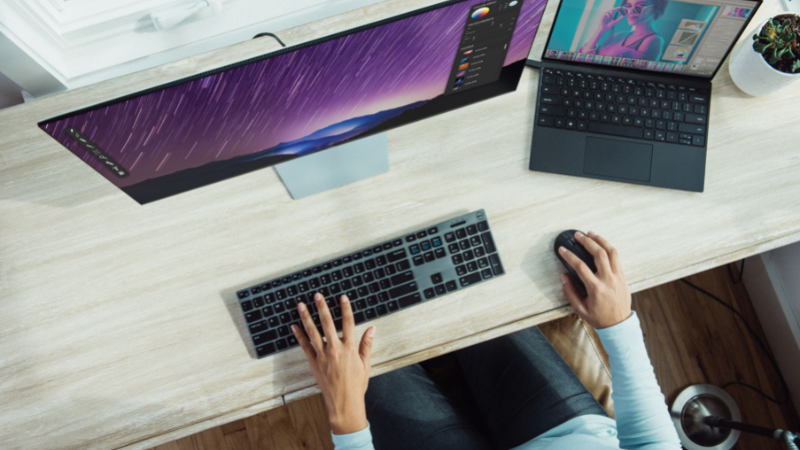 If you're considering implementing Salesforce for your nonprofit our foundation, need help with Managed Administrative Services, or simply have questions about how to transform your organization to become more data-centric, we'd love to talk!
Contact us for a free 30 minute call
.